Cookies and Cream Ice Cream
It's smoother, fresher, and tastier than store bought!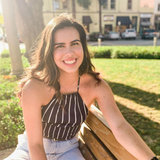 By Leah Perez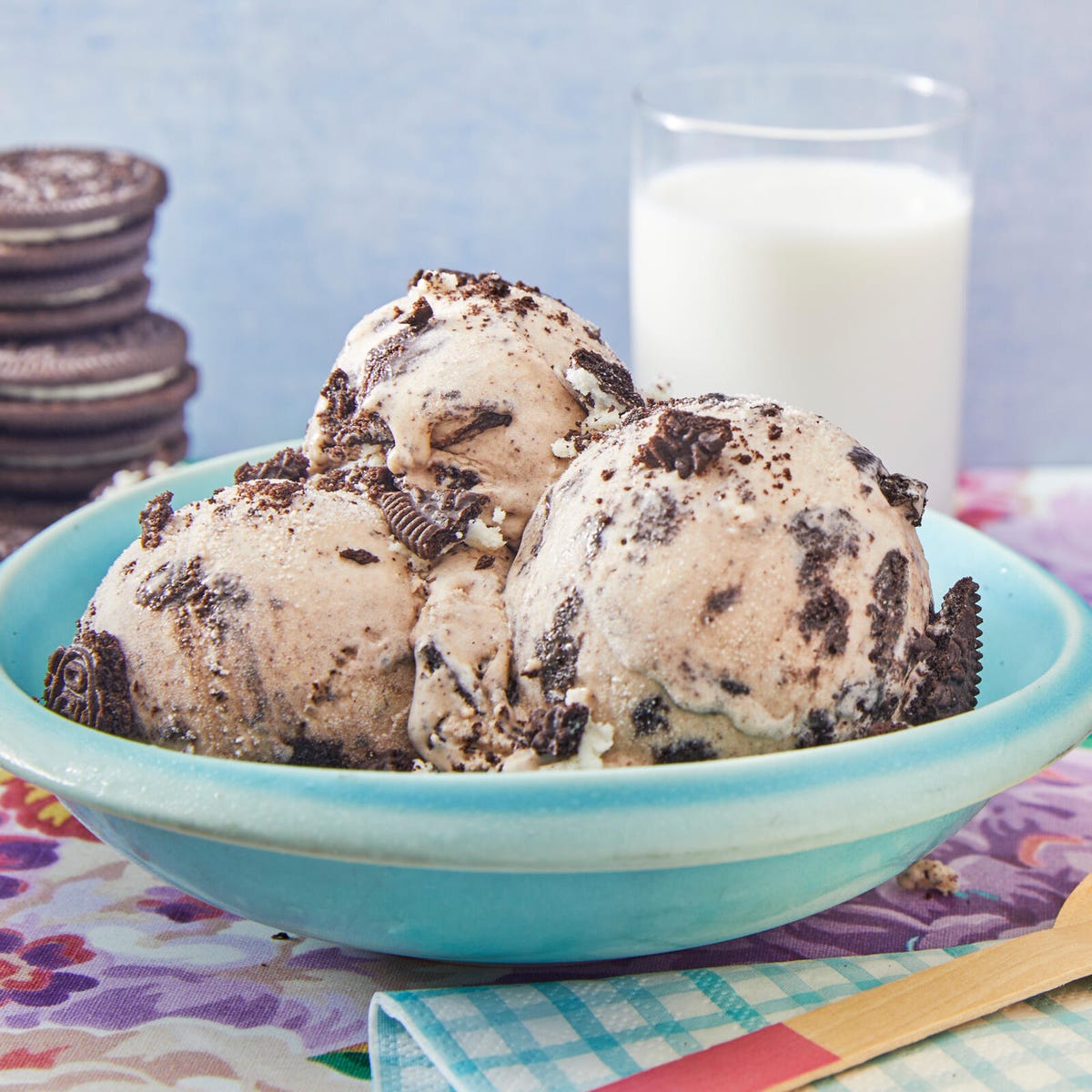 Caitlin Bensel
Ahh, cookies and cream ice cream. An irresistibly creamy vanilla custard base churned with pieces of crumbly chocolate and vanilla creme sandwich cookies, this ice cream is the perfect balance of two favorite flavors: chocolate and vanilla. Every year before the Fourth of July, Ree Drummond makes some homemade strawberry ice cream to feed the crowd of people that gather to watch Ladd's fireworks. This ice cream is so delicious that she has trouble keeping her spoon out of it before guests arrive. No need to wait for summer fruit or big parties to "test out" this ice cream, though! Smoother, fresher, and tastier than anything you can get at a store, this chocolate dessert is sweet nostalgia in every bite… sharing optional.
How is cookies and cream ice cream made?
This recipe starts with a stovetop custard base, making it technically a frozen custard, ice cream's rich and creamy cousin. While both frozen treats are made with milk, cream, and sugar, frozen custard gets its luxurious texture from egg yolks. Never fear, they are cooked on the stove! Heavy cream, milk, sugar, and a pinch of salt are heated until the sugar is melted and the mixture is just steaming. Like many custard recipes, the egg is gently introduced to a small amount of hot liquid, known as tempering, so that they don't scramble when they hit the hot stove. Then, the custard is cooked until it coats the back of a spoon or the mixture reaches between 160 degrees and 180 degrees (a thermometer is super helpful here). Strain the rich custard to combat any potential curdling and flavor it with vanilla. Before the custard makes it into the ice cream machine, it must be completely chilled. Okay, the cream is covered but where are the cookies? In order to get those big, tasty bites of cookie, the crushed cookies should not be added to the nifty  ice cream machine until 5 minutes before the manufacturer's instructions says the ice cream is ready.
What can you serve with cookies and cream ice cream?
The first obvious answer is with a cone, but it also makes a tasty topping to any dessert that calls for ice cream. Scoop it on top of a funnel cake, make it an ice cream sandwich with chocolate chunk cookies, or serve it alongside some chocolate pie.
Advertisement - Continue Reading Below
Total Time:

10

hrs

30

mins
Ingredients
1 pt.

heavy whipping cream

1 c.

whole milk

1 c.

granulated sugar

Pinch of salt

6

large egg yolks

2 tsp.

vanilla bean paste or vanilla extract

18

chocolate sandwich cookies, coarsely chopped and divided
Nutrition Information
Per Quart

Calories

1949

Fat

125 g

Saturated fat

68 g

Trans fat

3 g

Cholesterol

832 mg

Sodium

849 mg

Carbohydrates

189 g

Fiber

3 g

Sugar

158 g

Protein

25 g

Vitamin D

8 mcg

Calcium

388 mg

Iron

15 mg

Potassium

710 mg
Directions
Step 

1

In a medium pot, combine the heavy cream, milk, sugar, and salt. Place over medium heat, and stir frequently, just until the sugar is dissolved and the mixture is steaming (do not boil). Remove from the heat.

Step 

2

Meanwhile, in a medium bowl, whisk together the egg yolks. Remove 1/3 cup of the warm cream mixture from the pot. While whisking the yolks constantly, slowly drizzle the cream into the eggs to temper. Transfer the warmed egg mixture to the pot with the remaining cream mixture, whisking well to combine. Return the pot to medium heat, stirring frequently with a rubber spatula to scrape the bottom and corners of the pan, until the mixture thickens enough to coat the back of a spoon (on a thermometer, the temperature should be 160°F to 180°F). Immediately pour the mixture through a mesh strainer into a large bowl. Set the bowl over a bowl of ice water and stir to cool the mixture.

Step 

3

Add the vanilla and stir until the mixture is at room temperature. Cover and refrigerate the ice cream base until cold, 4 or overnight.

Step 

4

Transfer the ice cream base to an ice cream maker and freeze according to the manufacturer's instructions until thickened to the texture of soft serve, 20 to 30 minutes. Add in 15 chopped sandwich cookies and churn for 5 minutes more until well combined. 

Step 

5

You can eat this directly from the machine, like soft serve, or transfer to a container. Sprinkle the top of the ice cream with the remaining 3 chopped sandwich cookies. Wrap the container in plastic wrap and freeze for at least 6 hours, or up to 48 hours for best texture and scoop-a-bility.
Tip: Use mint chocolate sandwich cookies for a cooling twist on the classic combination.