Every item on this page was chosen by a The Pioneer Woman editor. We may earn commission on some of the items you choose to buy.
50 Best Side Dishes to Serve With a Big Glazed Ham
It's hard to choose just one!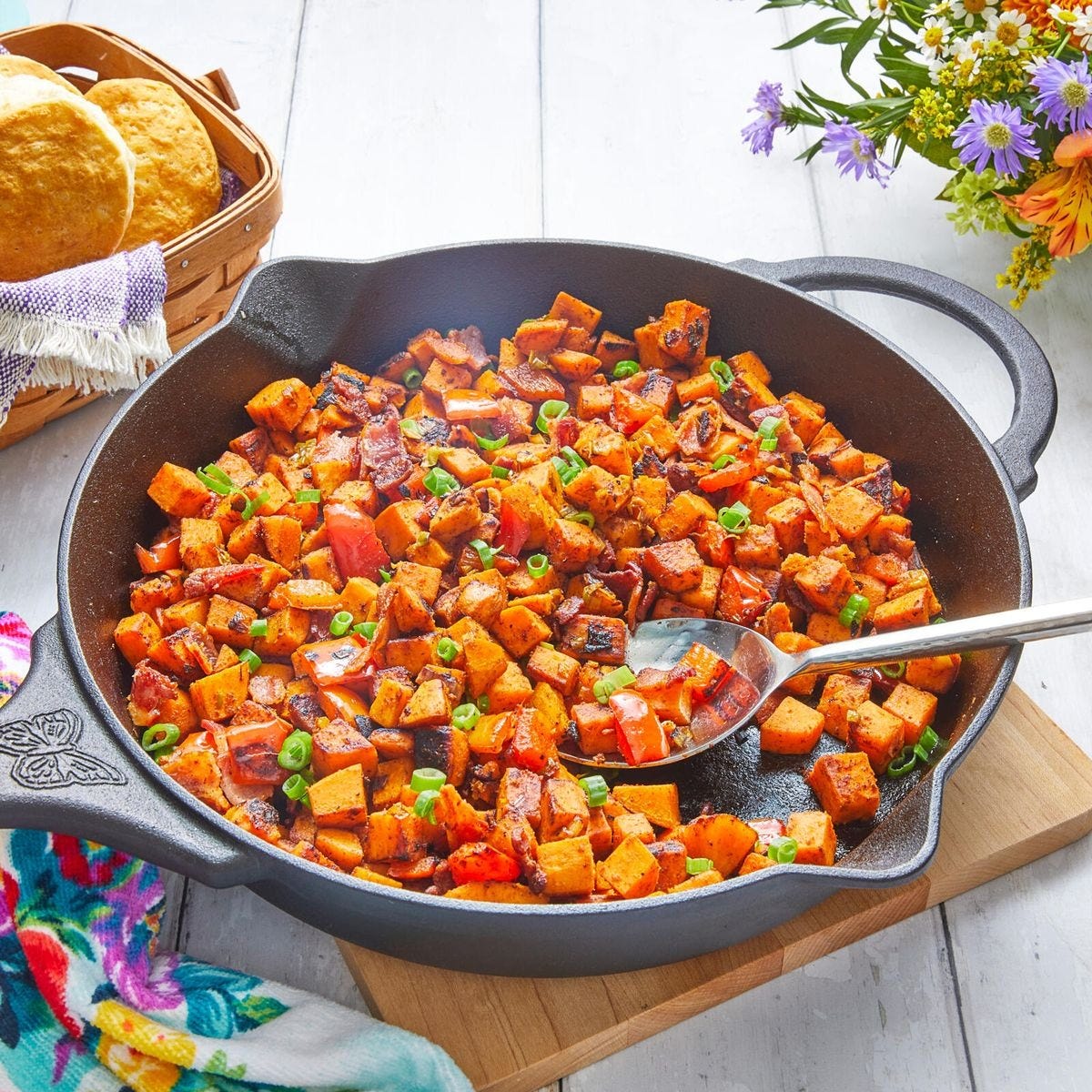 Caitlin Bensel
When a special occasion arises, there's nothing quite as show-stopping as a big, glazed ham. Not only will it feed a crowd, but it also makes delicious leftover ham sandwiches in the days that follow. So, whether you're planning a Thanksgiving feast, Easter brunch, or Christmas dinner, look no further than your favorite ham recipe. But wait! Ham can't be the only item of food on your holiday menu—you'll need some tasty side dishes to accompany your big, beautiful ham. Luckily, we've rounded up plenty of options—from vegetable side dishes to casserole recipes—all of which pair perfectly with ham.
Here, you'll find potluck favorites, like make-ahead mashed potatoes and jalapeño cornbread, along with time-saving dishes, like air fryer green beans and crock-pot mac and cheese. Not only did we find dishes that work for any Sunday supper, but we've also included plenty of ideas for Southern comfort food favorites, including candied sweet potatoes, deviled eggs, and skillet biscuits. Looking for a side that's just as exciting as the roast itself? Try a show-stopping quiche or homemade popovers that are sure to impress. Of course, depending on the time of year, you may opt for sides that celebrate the season, like maple-bacon Brussels sprouts in the fall or sautéed sugar snap peas in spring. Whichever recipe you choose, these side dishes for ham are sure to become your family's favorites!
1
Slow Cooker Green Beans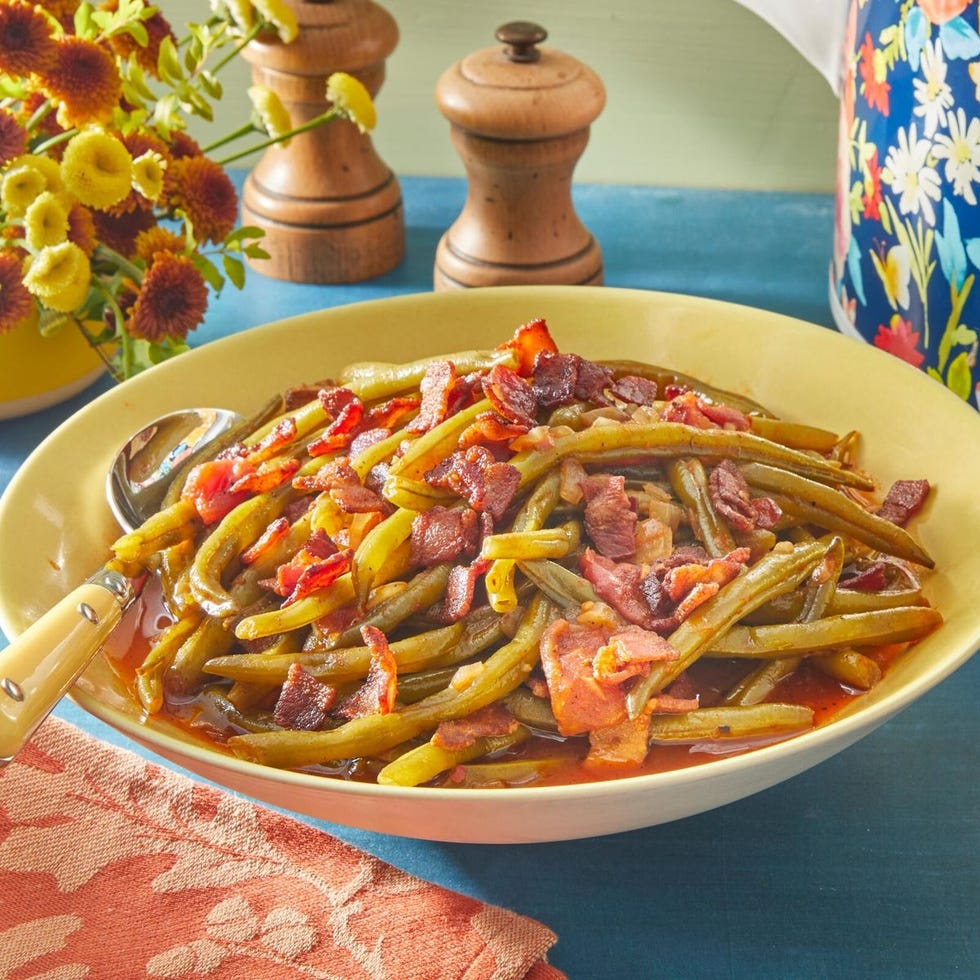 Caitlin Bensel
Crispy bacon and a slow cooked tomato sauce make this veggie side unbelievably flavorful. It can be made with either fresh or frozen green beans so it really is a year-round dish.
Get the Slow Cooker Green Beans recipe.
2
Corn Soufflé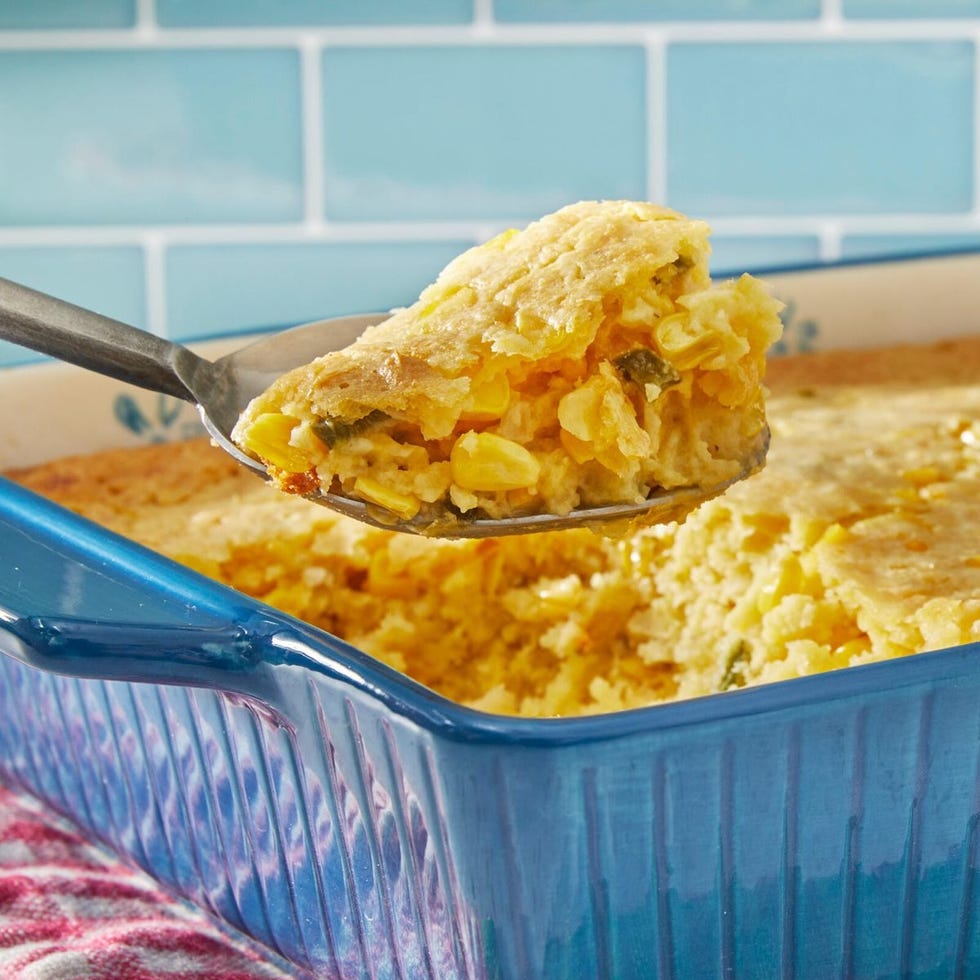 Caitlin Bensel
Looking for a way to transform that box of corn muffin mix? Just try this light and fluffy corn soufflé. There are chopped pieces of jalapeño pepper throughout to give is a sweet and spicy flavor.
Get the Corn Soufflé recipe.
3
Maple Bacon Brussels Sprouts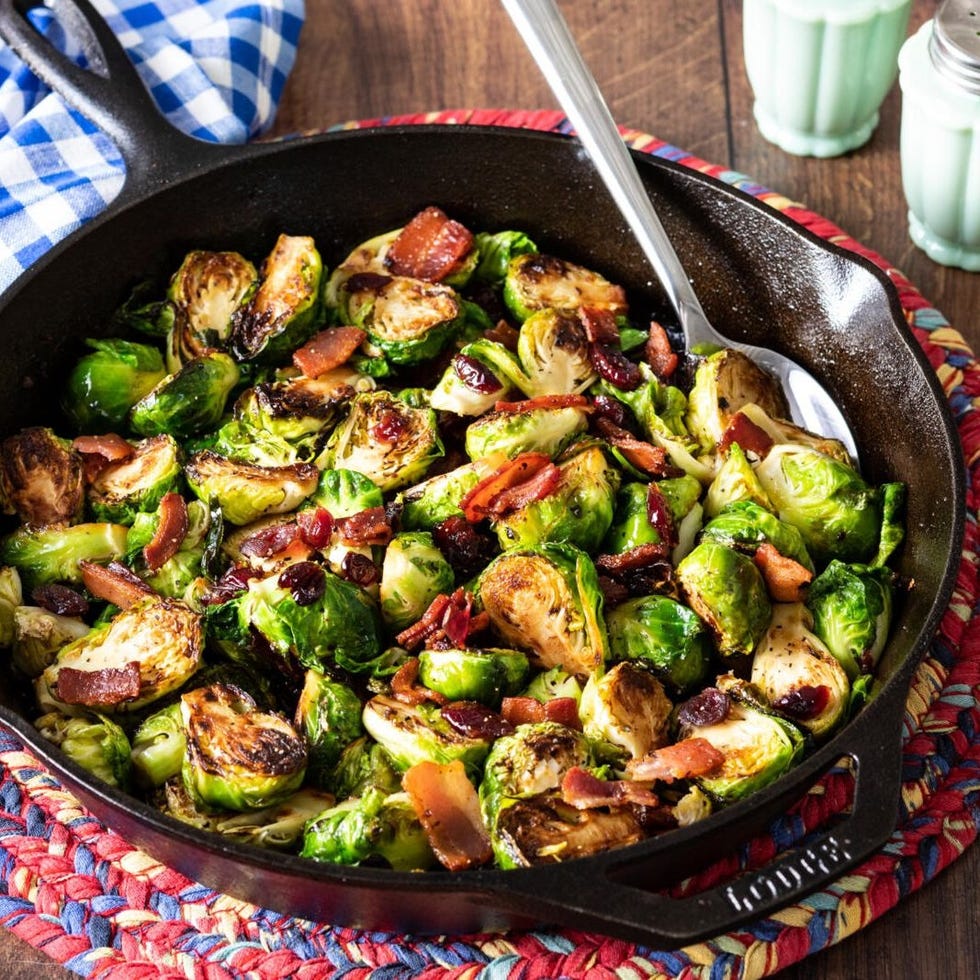 Will Dickey
Brussels sprouts in a skillet will be your favorite new side dish for fall and winter. They're a little bit sweet from the maple syrup and dried cranberries and a little bit smoky from the bacon.
Get the Maple Bacon Brussels Sprouts recipe.
Advertisement - Continue Reading Below
4
Crock-Pot Scalloped Potatoes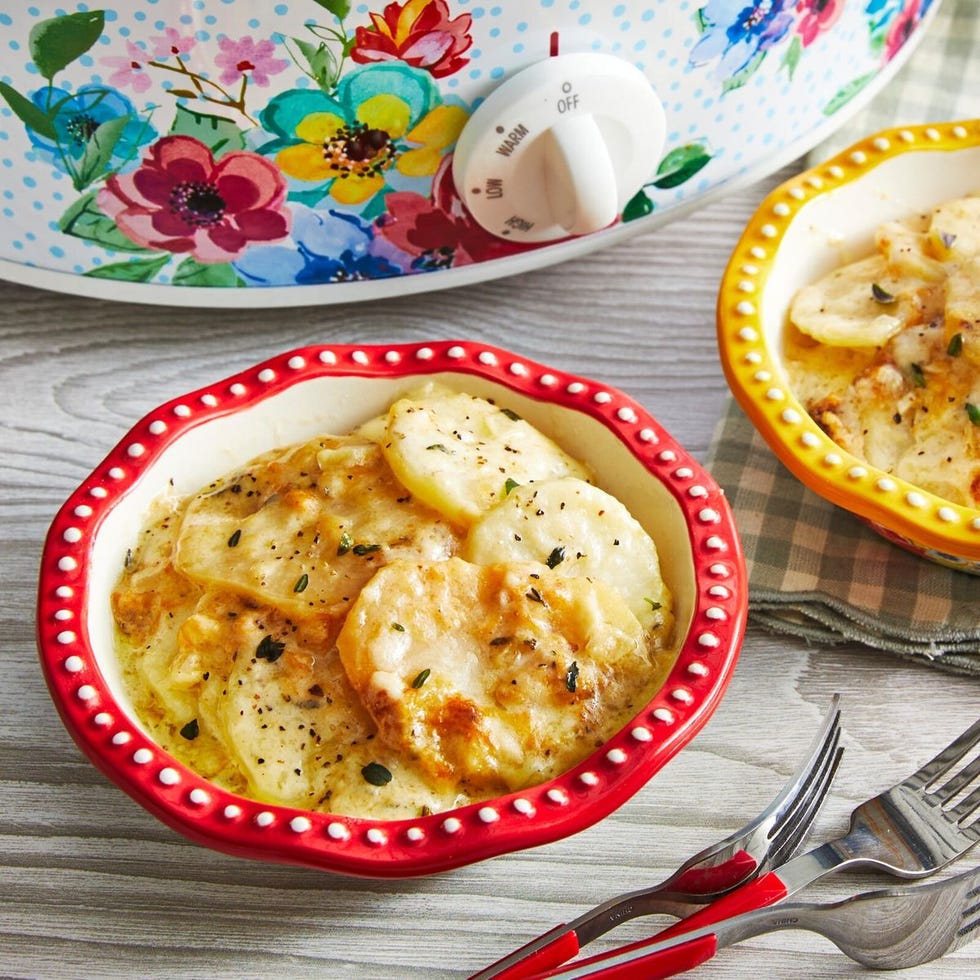 Caitlin Bensel
You can't go wrong with creamy potatoes! This recipe just makes it even easier to achieve. It's basically a set-it-and-forget-it version of scalloped potatoes.
Get the Crock-Pot Scalloped Potatoes recipe.
5
Hot Pepper Cranberry Sauce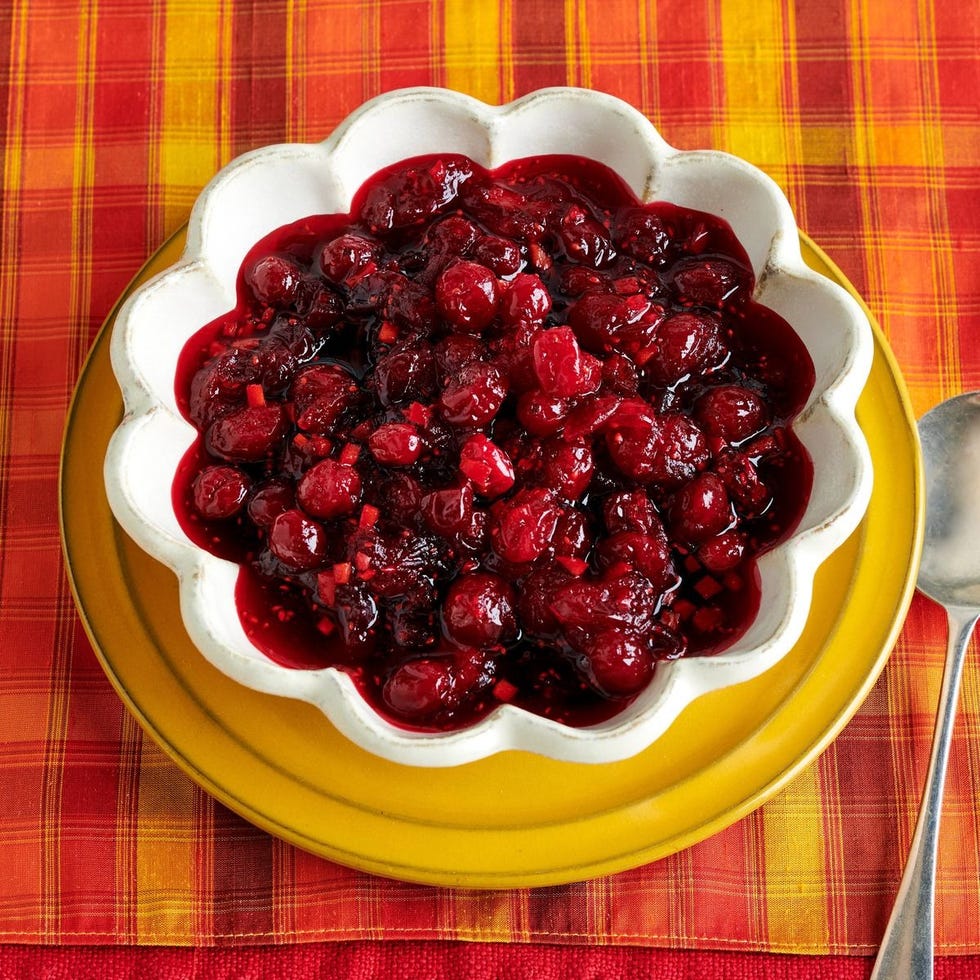 David Malosh
Here's a fun way to switch up your cranberry sauce: add some spice! This recipe uses chopped pickled chiles and fresh Fresno chile pepper to give it some heat.
Get Ree's Hot Pepper Cranberry Sauce recipe.
6
Crock-Pot Stuffing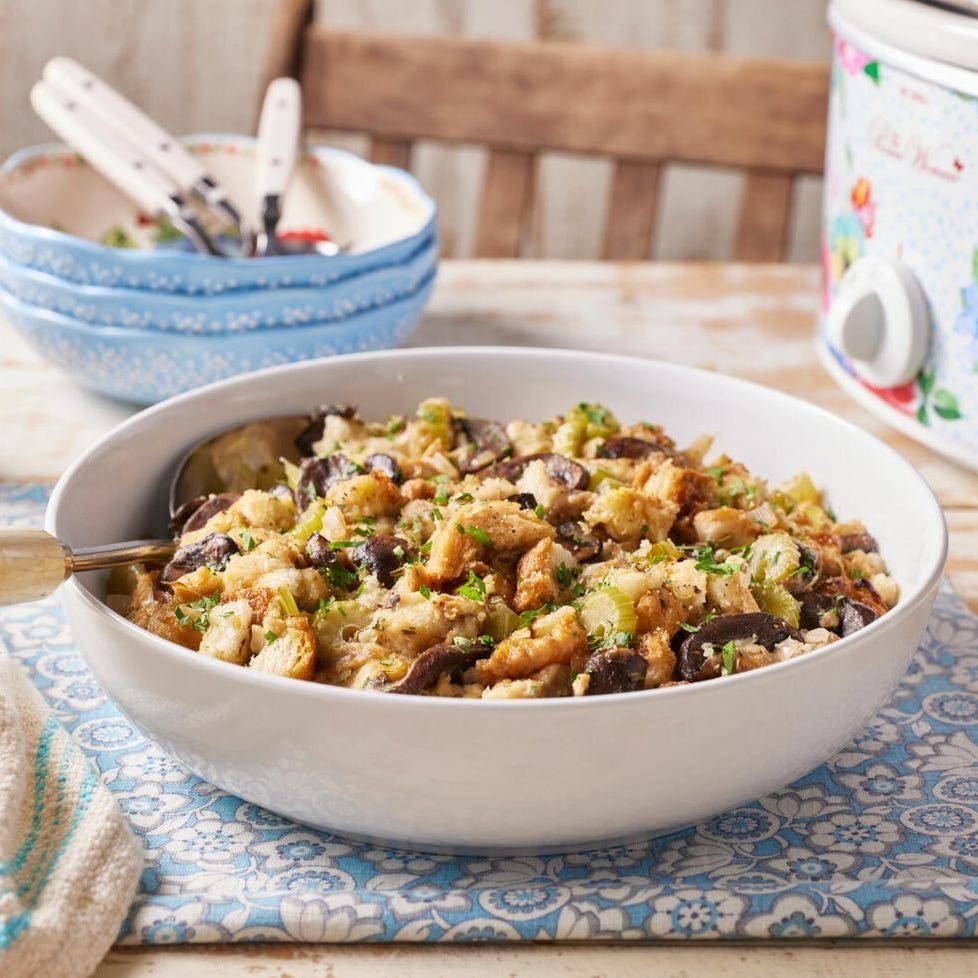 Hector Sanchez
It might typically be known as a side dish for turkey, but stuffing is also the perfect side for ham. And since this one is made in a Crock-Pot, it can be made without much effort.
Get the Crock-Pot Stuffing recipe.
Advertisement - Continue Reading Below
7
Mashed Sweet Potatoes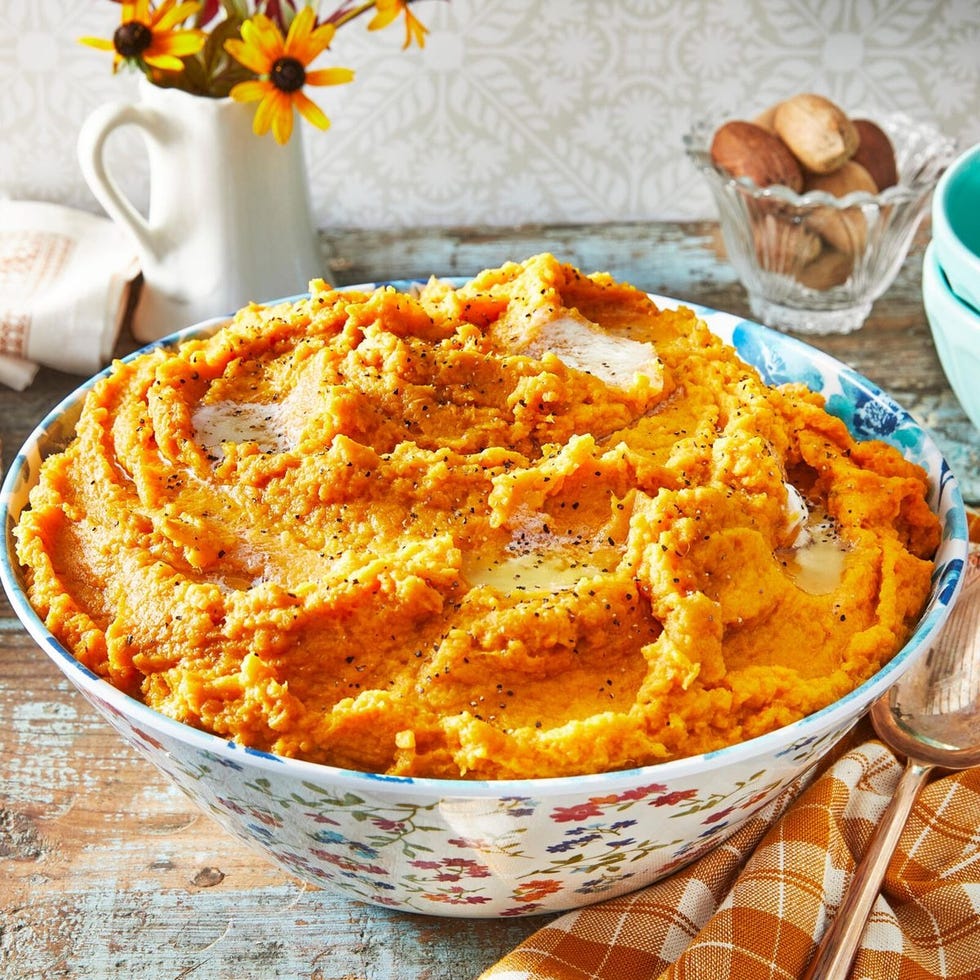 Caitlin Bensel
Buttery smooth and lightly sweetened, these mashed spuds are truly delightful. They'll also add a pop of color to your holiday table.
Get the Mashed Sweet Potatoes recipe.
8
Grilled Okra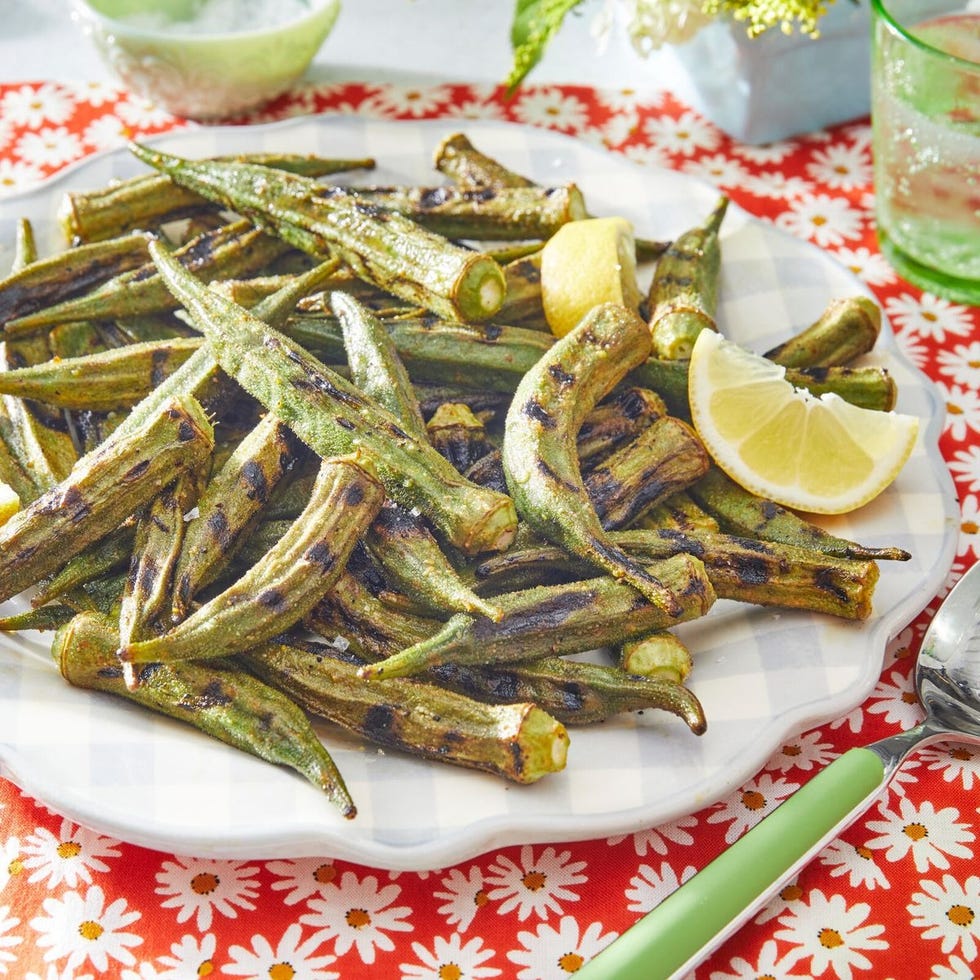 Caitlin Bensel
This quick and easy side dish will be on the table in 15 minutes flat. The end result is smoky and tender, with a pop of brightness from fresh lemon juice.
Get the Grilled Okra recipe.
9
Fried Green Tomatoes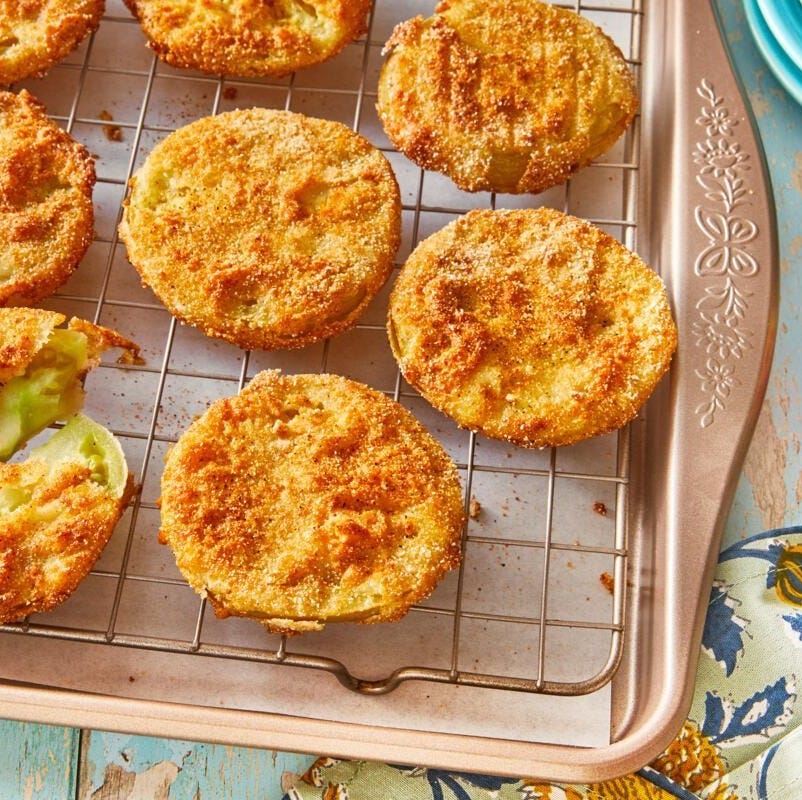 Caitlin Bensel
Give your ham a Southern spin by serving it up with fried green tomatoes. Unlike red tomatoes, the green variety is more tart and great for crisping.
Get the Fried Green Tomatoes recipe.
Advertisement - Continue Reading Below
10
Pull-Apart Garlic Bread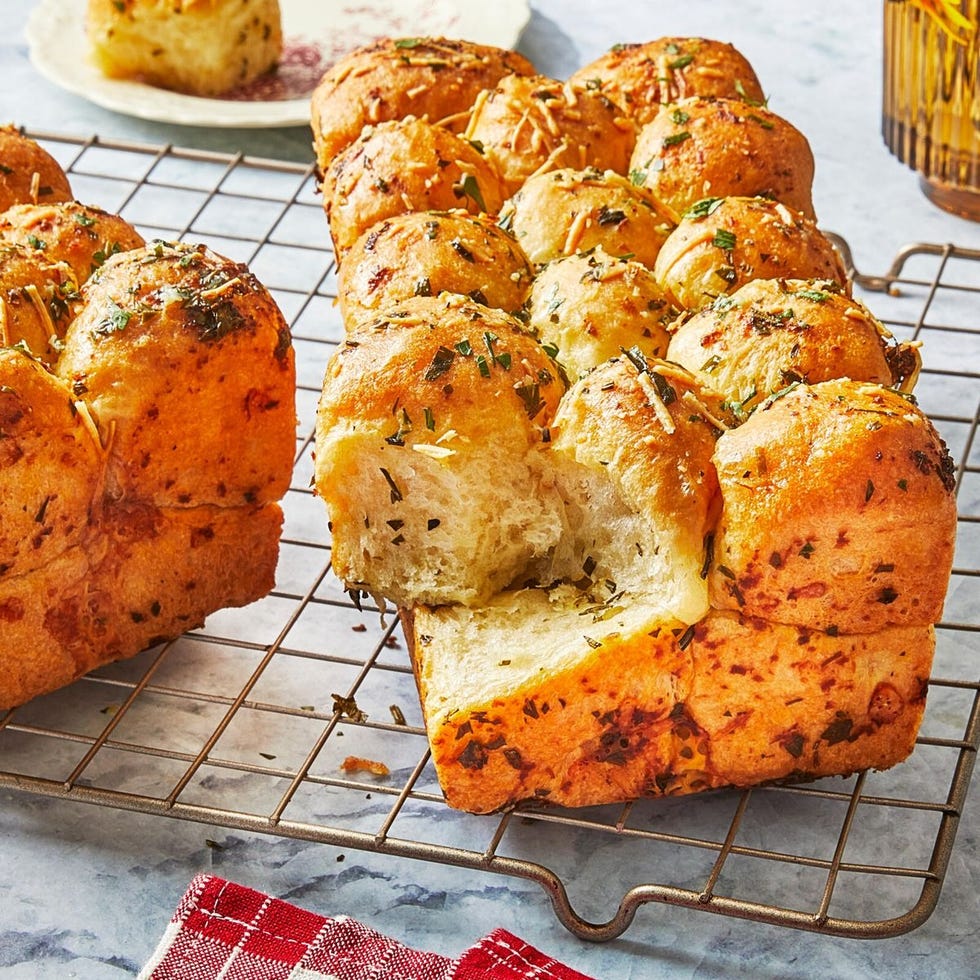 Caitlin Bensel
Step up your dinner rolls with this loaf that's loaded with garlic, fresh herbs, and parmesan cheese. Everyone will be reaching to pull off a piece!
Get the Pull-Apart Garlic Bread recipe.
11
Roasted Cauliflower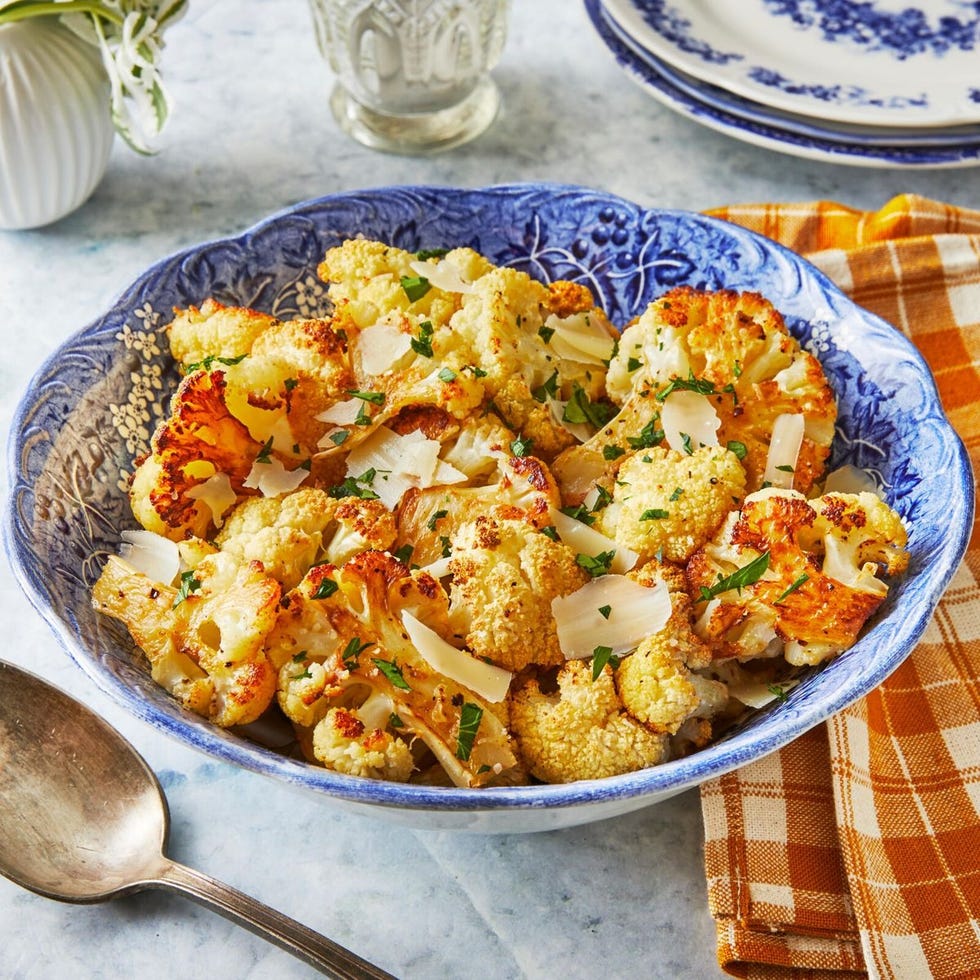 Caitlin Bensel
If you've ever wondered what the trick is to making perfect cauliflower, look no further! This method ensures crispy, golden edges every time.
Get the Roasted Cauliflower recipe.
12
Butternut Squash Casserole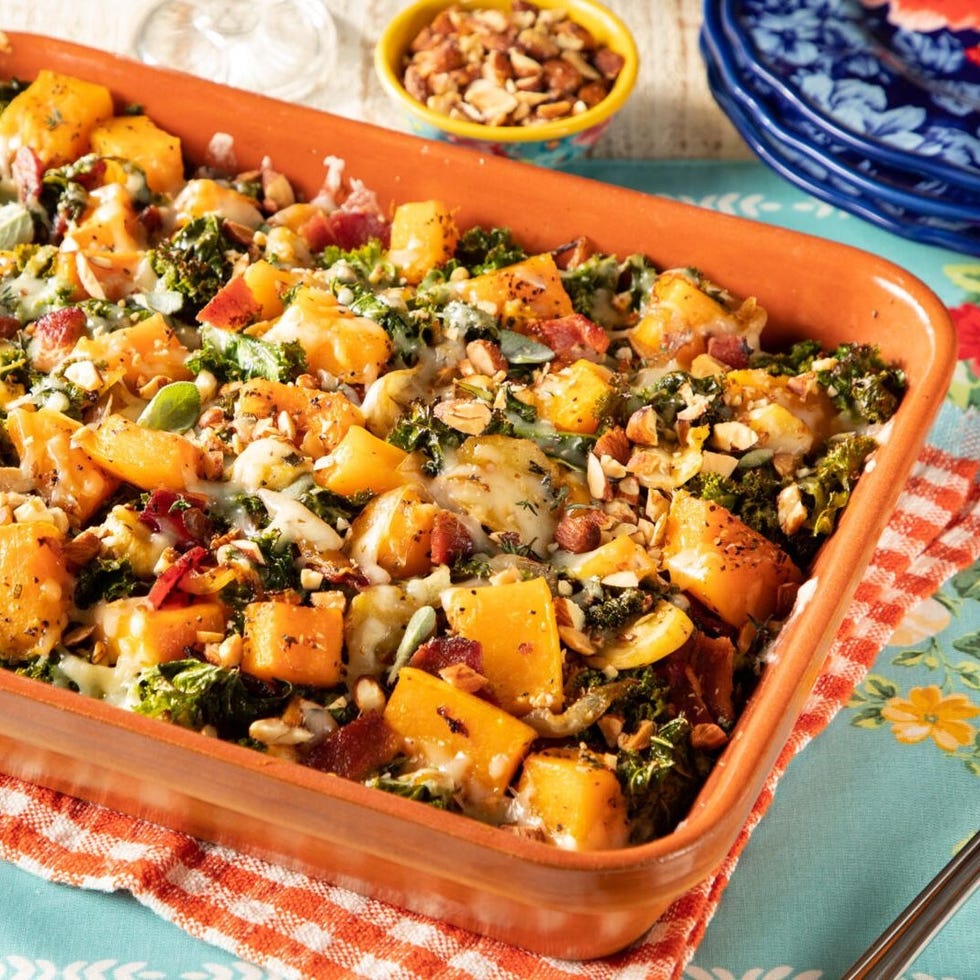 Will Dickey
This casserole recipe combines healthy ingredients like kale and squash with tasty mix-ins like bacon and cheese. It's a great way to get your family to eat their veggies.
Get the Butternut Squash Casserole recipe.
Advertisement - Continue Reading Below
13
Ranch Potatoes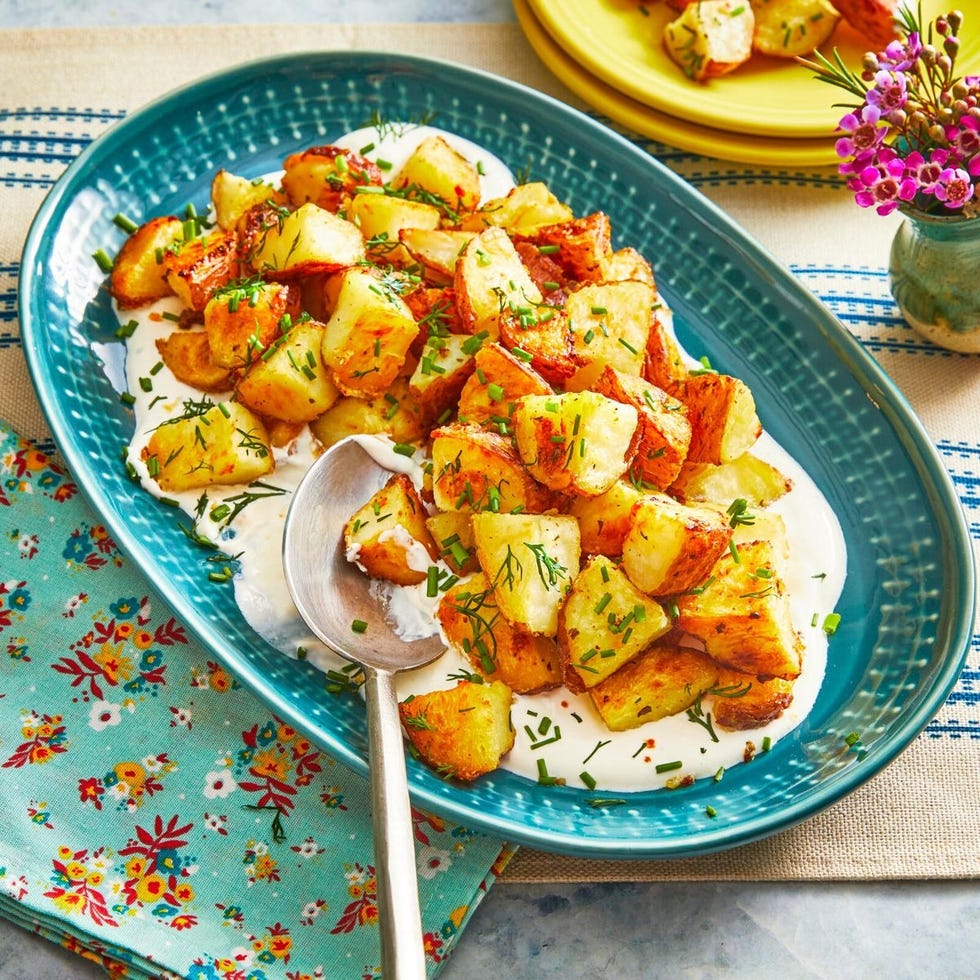 Caitlin Bensel
Herby ranch seasoning is the best way to brighten up a simple crispy potato side dish. But we also take it one step further by serving it with buttermilk ranch dressing.
Get the Ranch Potatoes recipe.
14
Succotash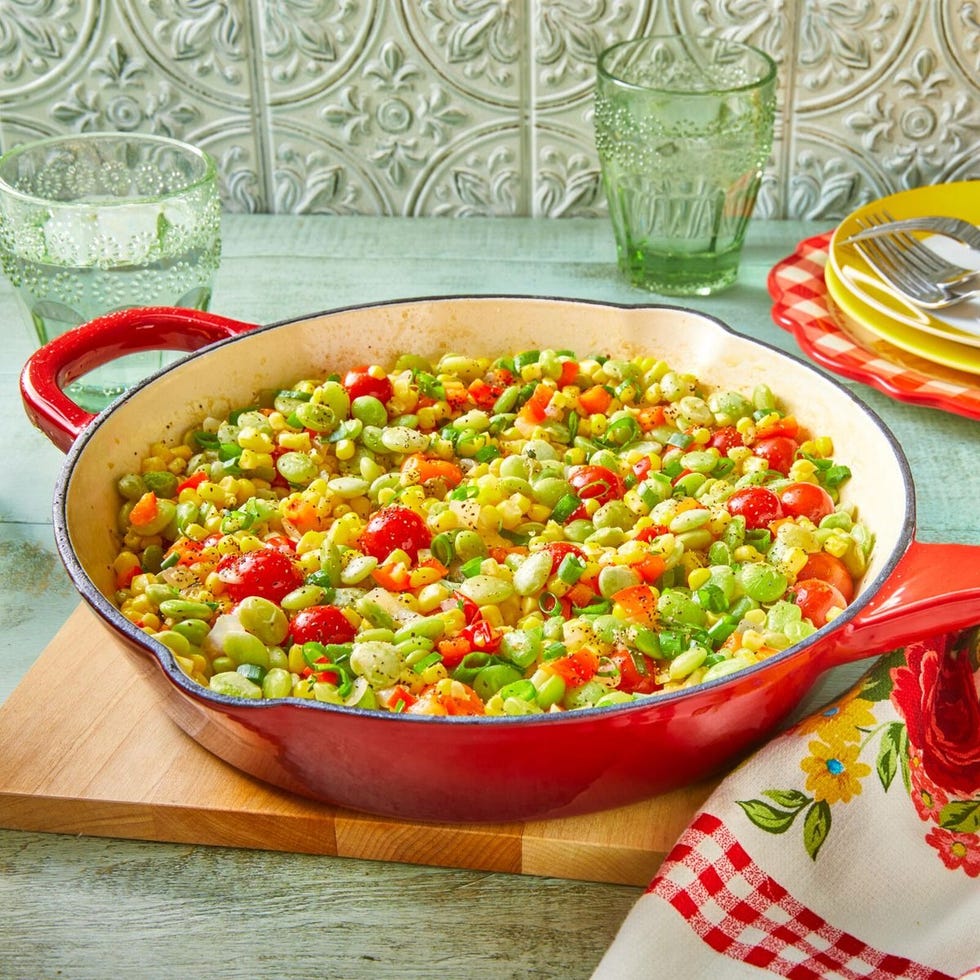 Caitlin Bensel
Fresh veggies and lima beans make a colorful side dish for a hearty ham. The best part? It's ready under 30 minutes!
Get the Succotash recipe.
15
Air Fryer Parmesan Steak Fries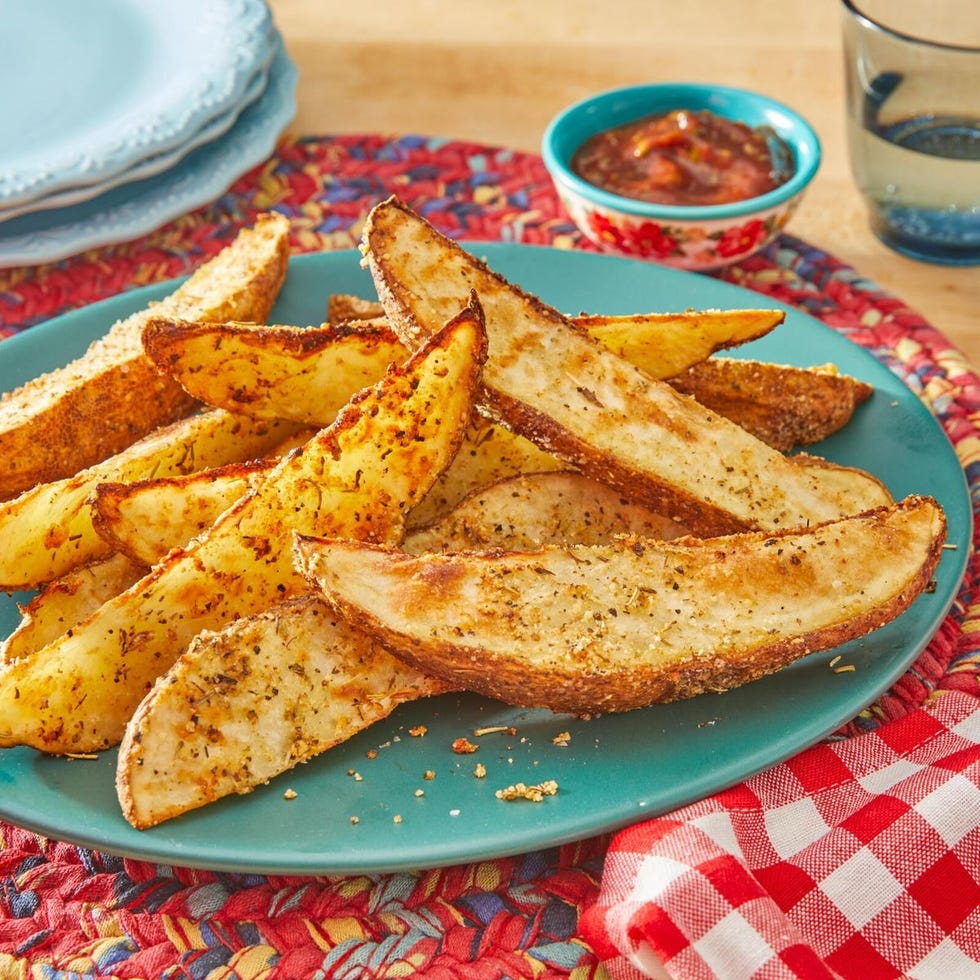 Caitlin Bensel
Just because they're called steak fries doesn't mean you can't serve them up with ham. The salty-sweet glazed ham will pair perfectly with the garlicky parmesan fries.
Get the Air Fryer Parmesan Steak Fries recipe.
Advertisement - Continue Reading Below
16
Sautéed Asparagus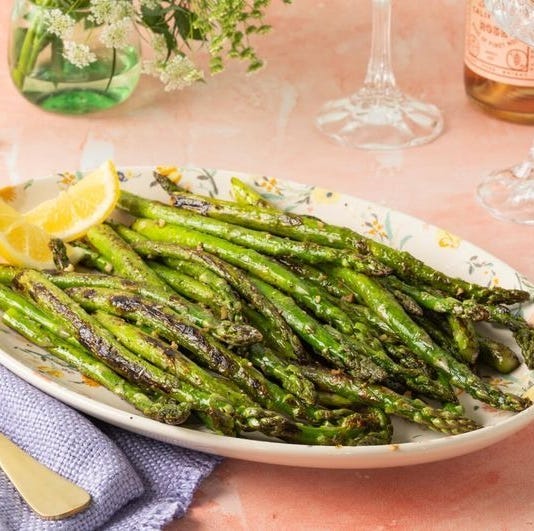 Will Dickey
When fresh asparagus is in season, this simple preparation is the way to go! It's got plenty of bright lemon flavor, chopped garlic, and a sprinkle of grated parmesan cheese.
Get the Sautéed Asparagus recipe.
17
Buttermilk Biscuits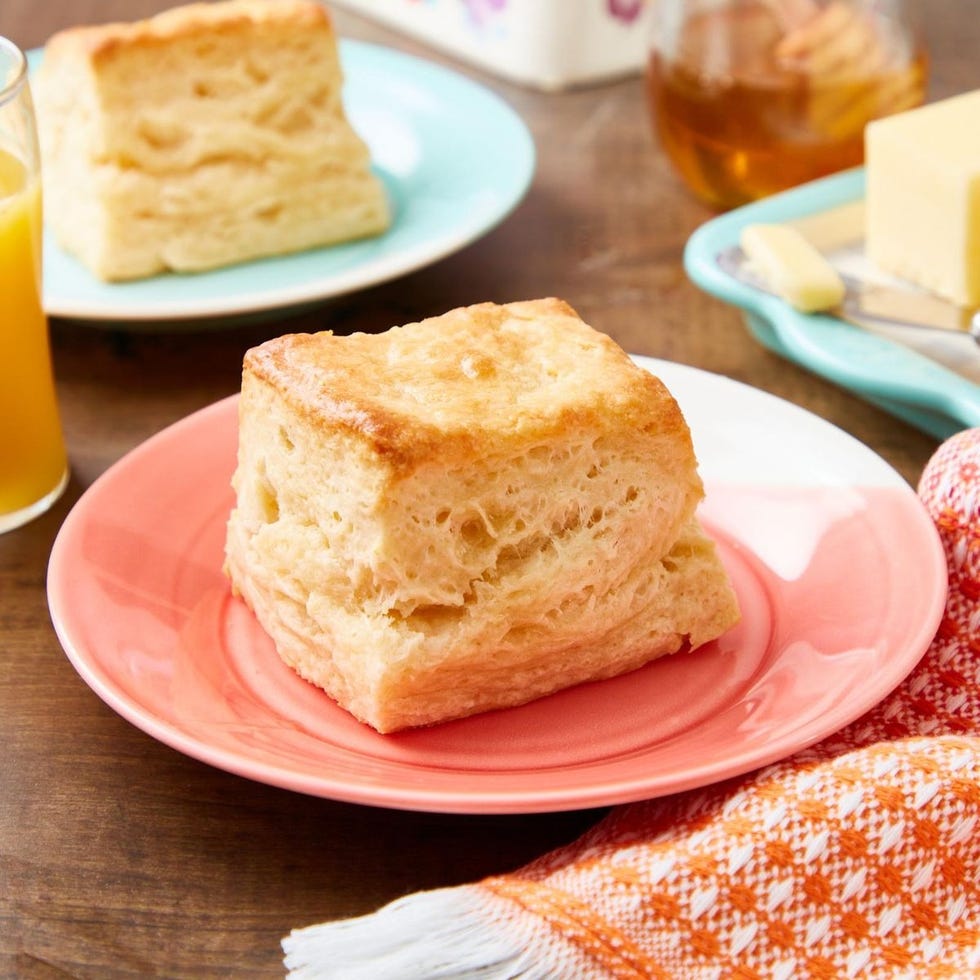 Will Dickey
These golden flaky biscuits can be served any time of day. You can even use them to make ham sandwiches with your Easter leftovers!
Get the Buttermilk Biscuits recipe.
18
Deviled Eggs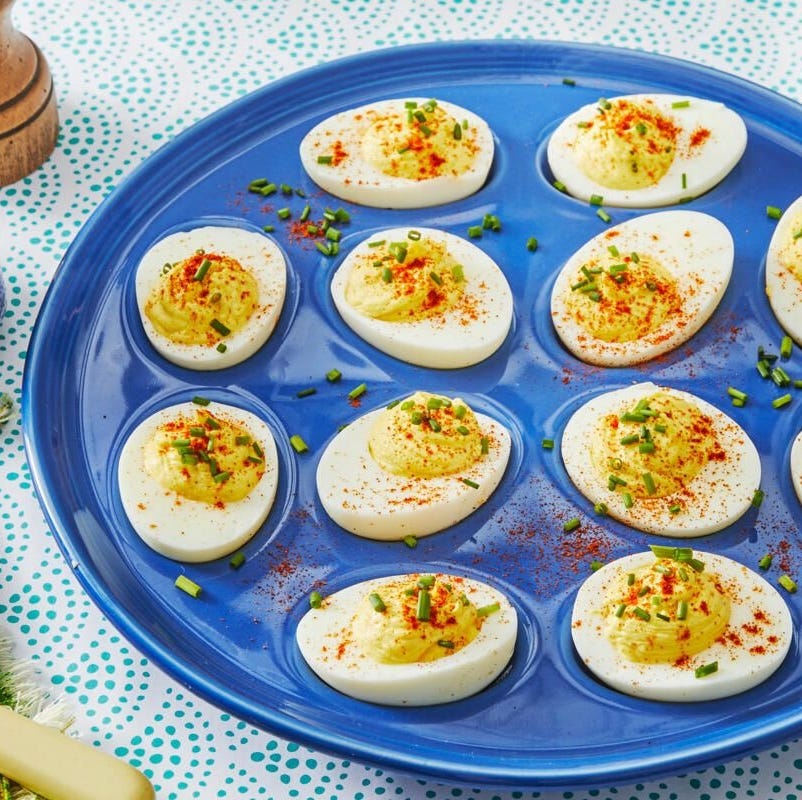 Caitlin Bensel
You can't go wrong with deviled eggs at any holiday meal. This classic version is a creamy, savory, hearty staple that your family will love.
Get the Deviled Eggs recipe.
Advertisement - Continue Reading Below
19
Greek Lemon Potatoes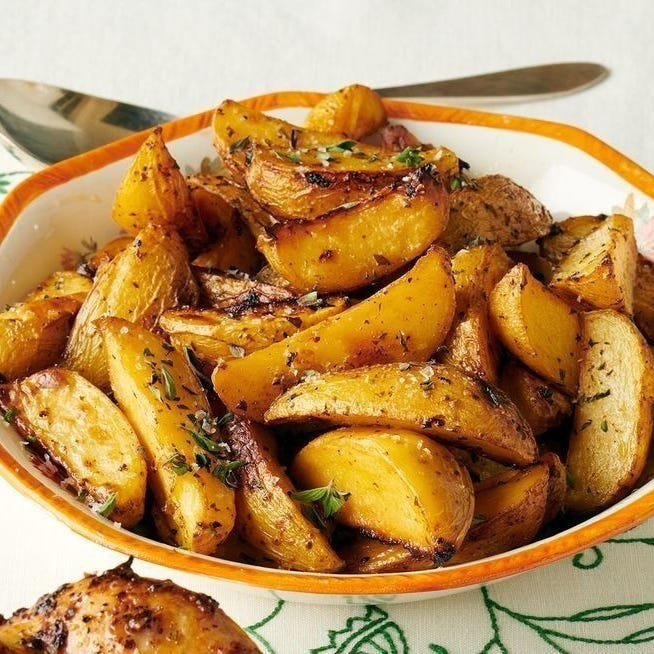 David Malosh
What sets these potatoes apart from other roasted potatoes? They happen to be cooked in a mixture of lemon juice, chicken broth, and fresh oregano so they're loaded with flavor.
Get Ree's Greek Lemon Potatoes recipe.
20
Spinach Casserole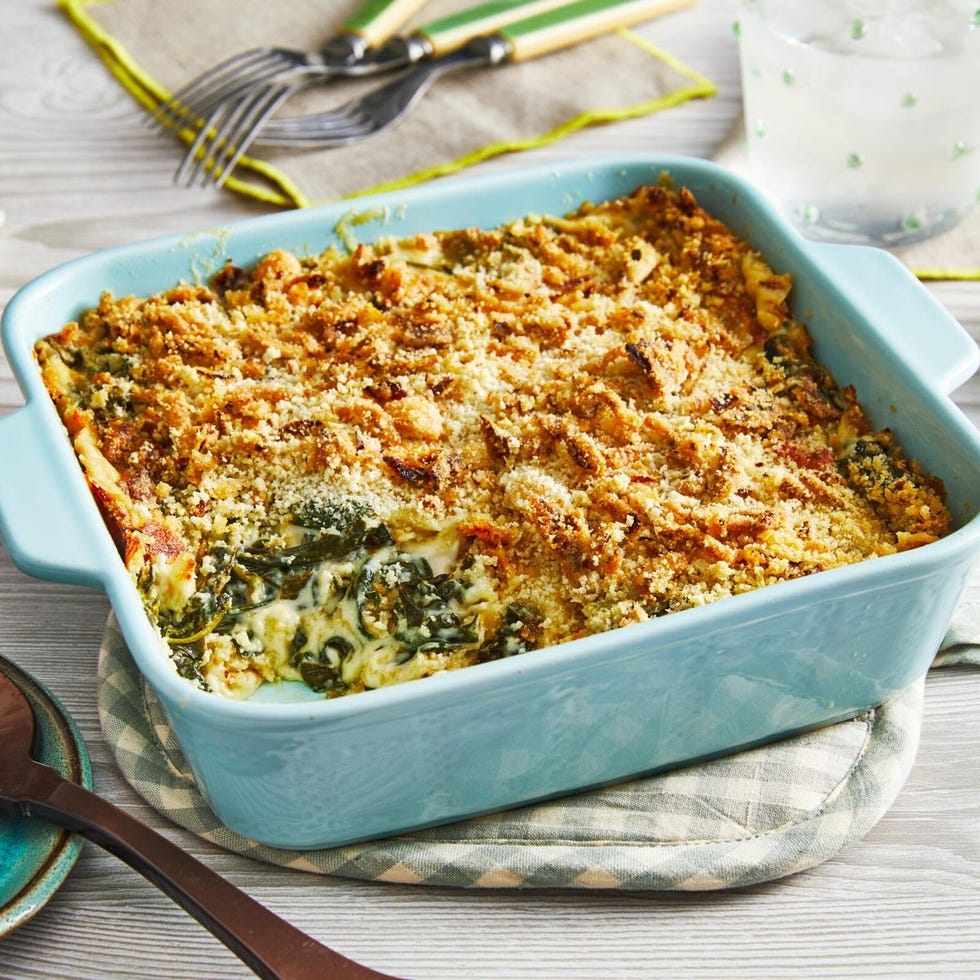 Caitlin Bensel
Between the creamy spinach filling and the crunchy fried onion topping, this casserole dish is a wonderful combination of texture and flavor.
Get the Spinach Casserole recipe.