25 Christmas Dinner for Two for a Small Festive Tradition
It's scaled-down but just as special!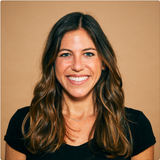 By Kara Zauberman
Not everyone celebrates Christmas dinner with a big oversized feast. Maybe you're opting for a more intimate meal with your hubby or a smaller dinner with just a couple of friends. Either way, you can plan a Christmas dinner for two (or four) with just as much holiday spirit—and all your favorite traditional dishes. All you need are some festive table decorations and these cozy winter recipes that are perfectly portioned for a smaller meal. If a small Christmas dinner is on your radar this year, check out the recipe ideas ahead, just don't forget the Christmas desserts!

The best part about having a smaller Christmas dinner is that you don't have to do a ton of work (or clean-up). So, keep things easy, simple, and elegant with these Christmas dinner ideas for two. Here, you'll find everything you need for a holiday menu, including Christmas sides and festive cocktails. And just like with a big family dinner, this list includes plenty of options for main courses, like pan-fried rib eye, chicken marsala, and lemon-garlic shrimp and grits. While all these dishes are meant to feed a smaller crowd, don't worry too much if you end up with leftovers—they're the best part anyway!

1
Garlic Shrimp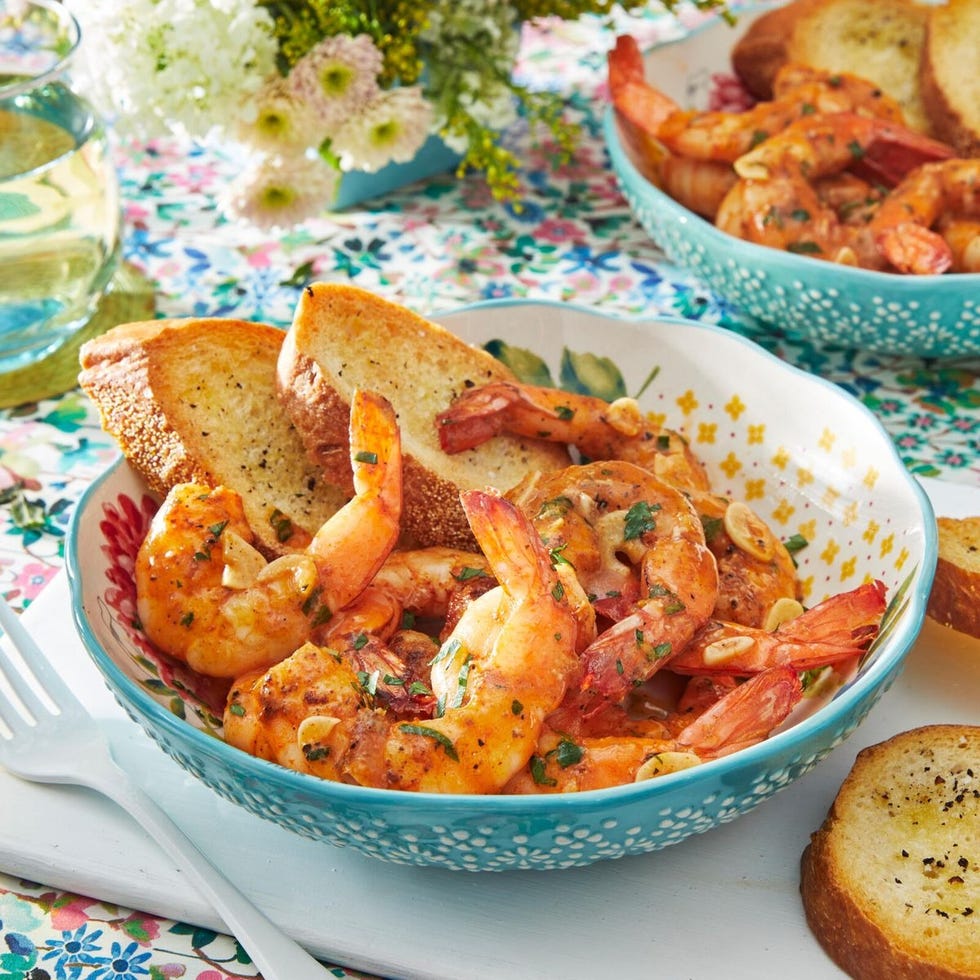 Caitlin Bensel
Quick-cooking shrimp are an easy main course for you and your significant other—they only take 15 minutes to make! Serve them with pasta or just a slice of crusty bread for soaking up all that garlicky sauce.
Get the Garlic Shrimp recipe.
2
Smothered Chicken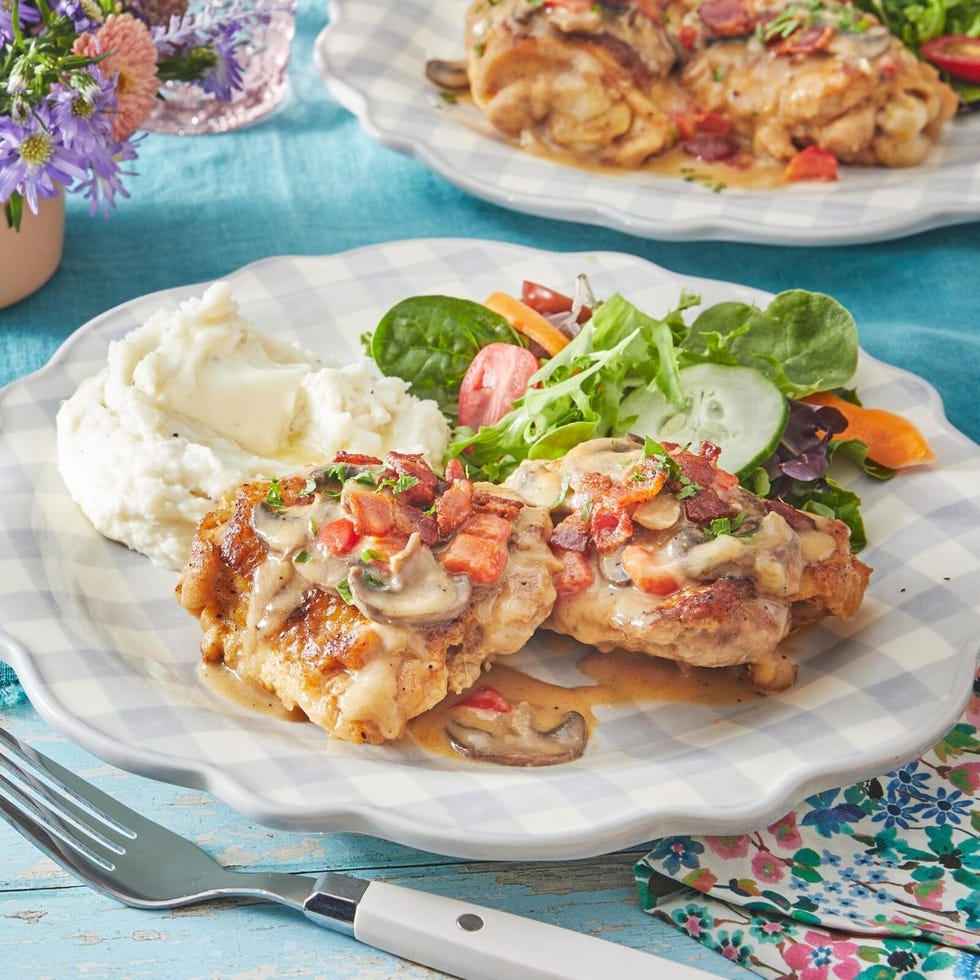 Caitlin Bensel
Frying the chicken thighs in bacon drippings makes this dish feel even more special. Add a creamy, dreamy gravy and a side of mashed potatoes for a comforting winter meal.
Get the Smothered Chicken recipe.
3
Cranberry Martini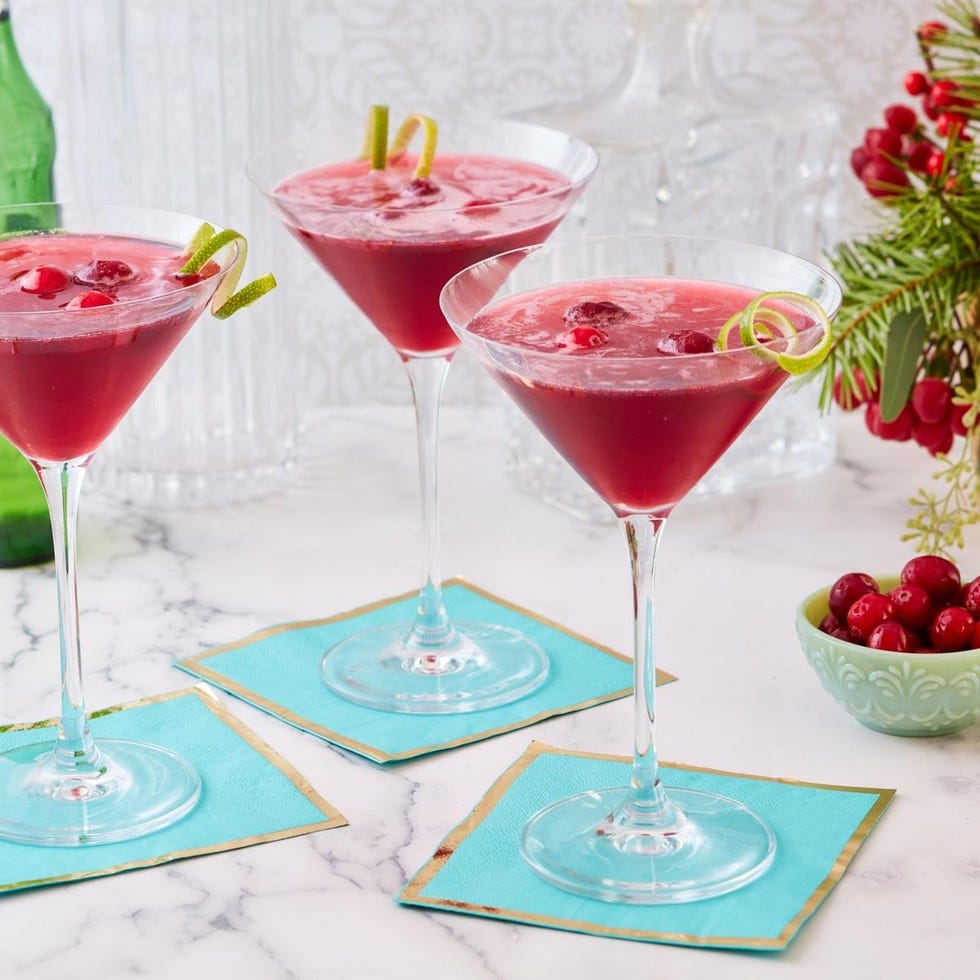 Will Dickey
This cocktail has a pop of color and sweet-tart flavor that will make any get-together feel festive. Add a cute lime twist to really impress your loved one.
Get the Cranberry Martini recipe.
Advertisement - Continue Reading Below
4
Puff Pastry Pork with Brussels Sprouts Slaw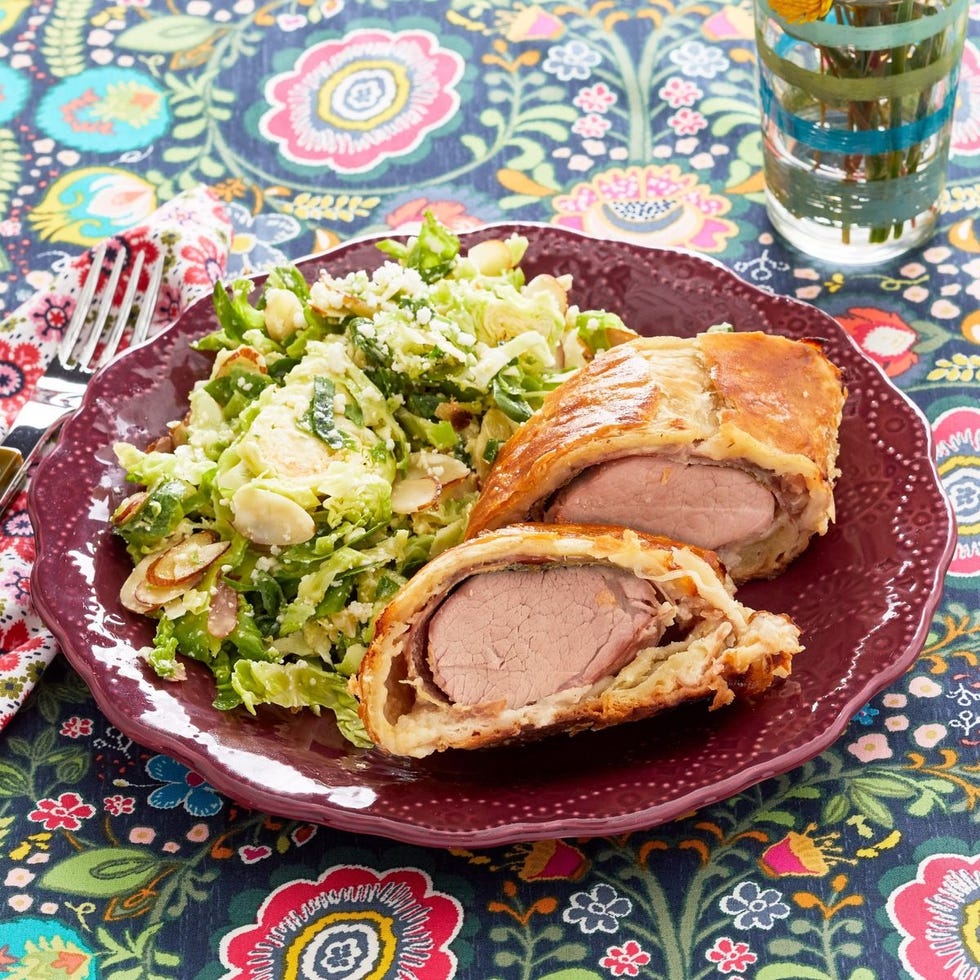 Dana Gallagher
This recipe makes two pork tenderloins wrapped in a flaky puff pastry crust but you can stick to making just one. Whatever you do, don't forget the Brussels sprouts slaw made with apples and almonds.
5
Salisbury Steak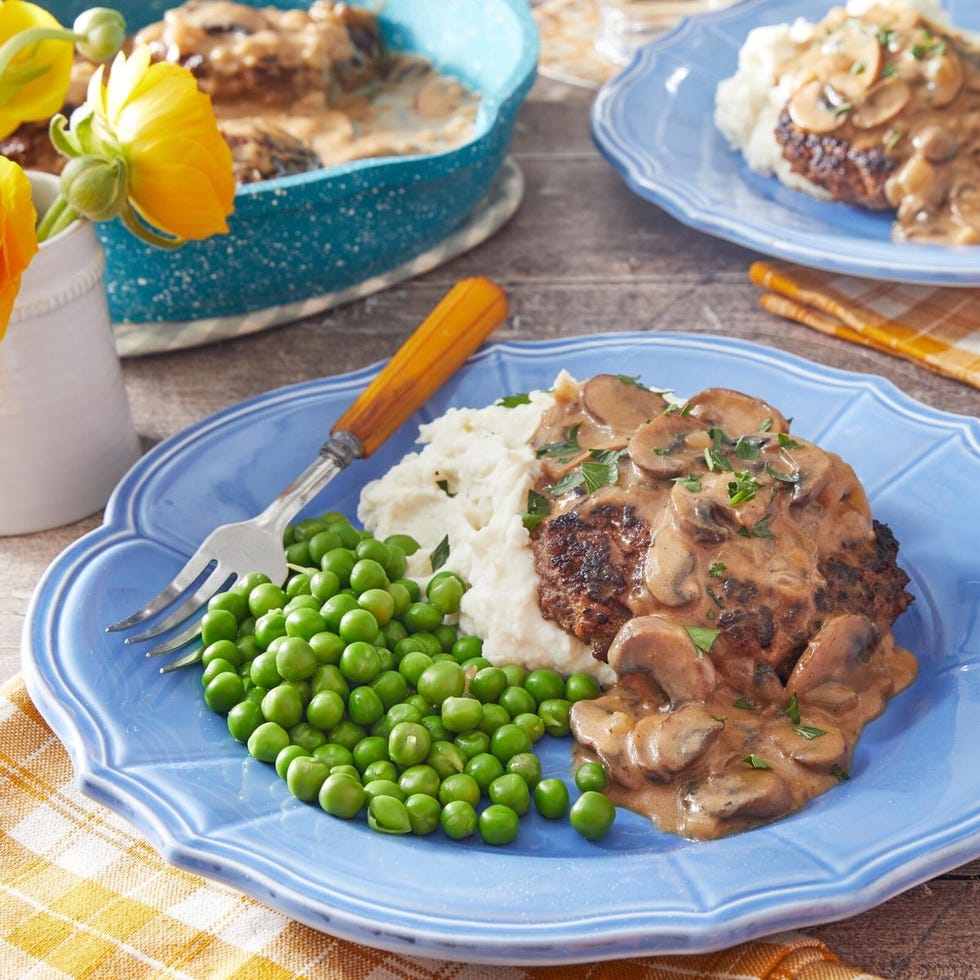 Caitlin Bensel
Give your Christmas a vintage-inspired spin by serving up a classic Salisbury steak! You'll likely have a few extras, but that just means more "steaks" during the week.
Get the Salisbury Steak recipe.
6
Rum Balls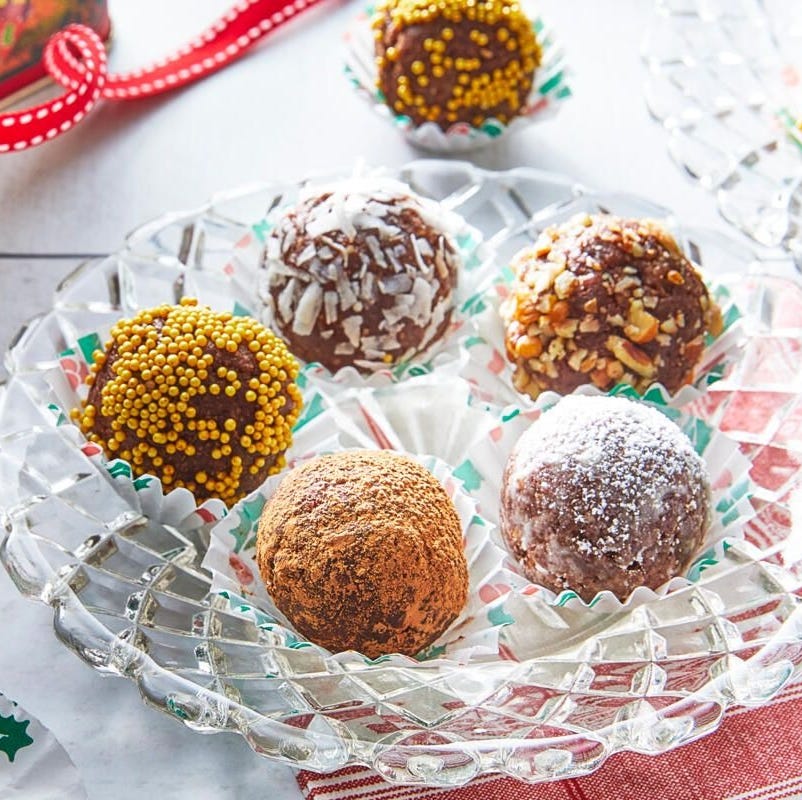 Caitlin Bensel
You don't need to make a huge dessert spread for just two people, but a candy dish filled with homemade rum balls will keep you satisfied at the end of the night. It's even a great snack for cozying up to your favorite Christmas movie.
Get the Rum Balls recipe.
Advertisement - Continue Reading Below
7
Chicken Saltimbocca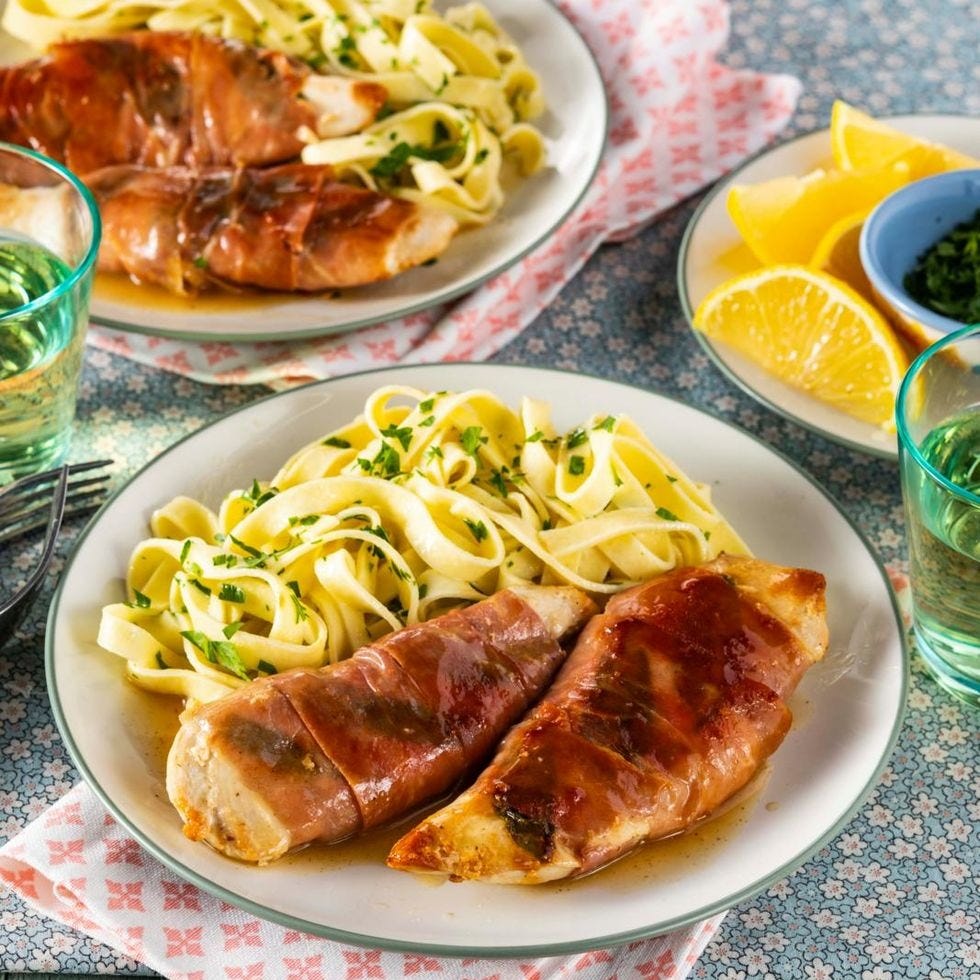 Will Dickey
From the garlicky white wine pan sauce to the salty prosciutto, this chicken dinner is anything but ordinary. It's especially delicious when served with a big pile of parsley noodles.
Get the Chicken Saltimbocca recipe.
8
Instant Pot Mashed Potatoes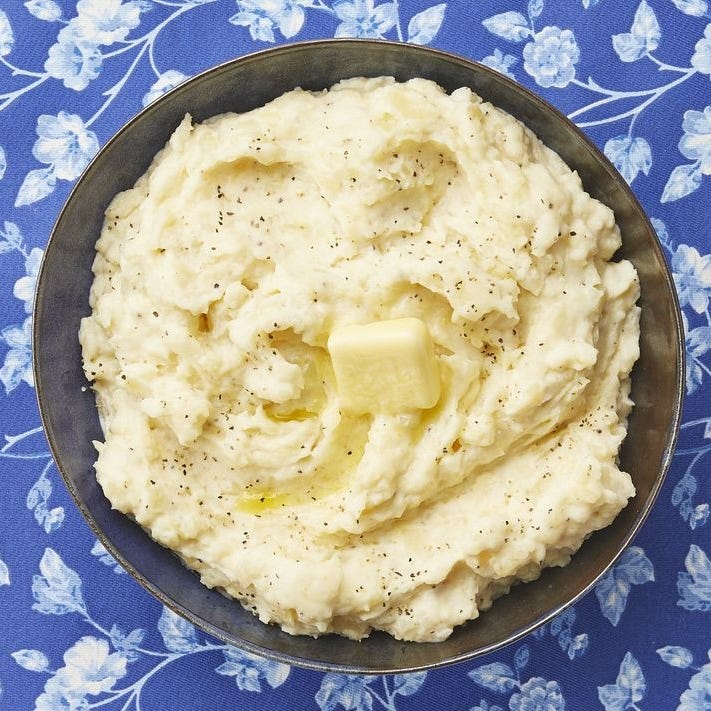 Ralph Smith
9
Pomegranate Margarita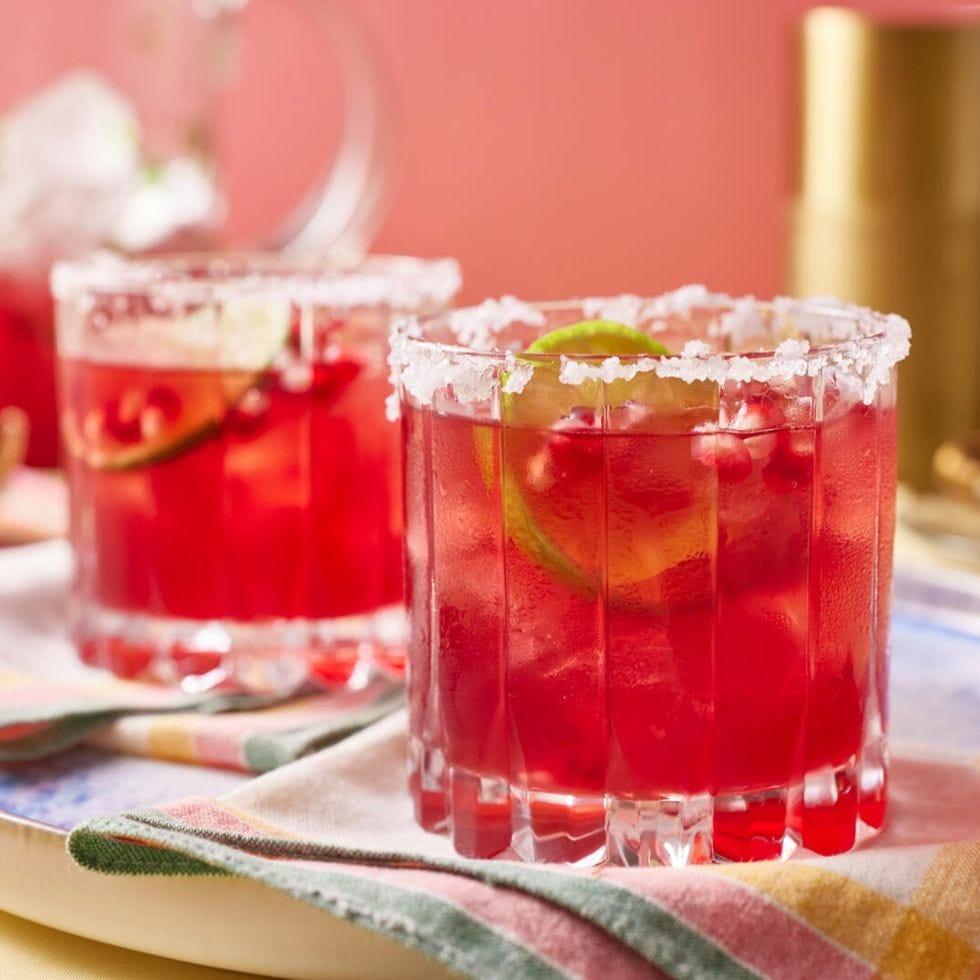 Hector Sanchez
Pomegranates have a cranberry-like flavor and color that's perfect for the holidays, especially when you garnish the glass with salt, lime slices, and extra pomegranate seeds.
Get the Pomegranate Margarita recipe.
Advertisement - Continue Reading Below
10
Pan-Fried Rib Eye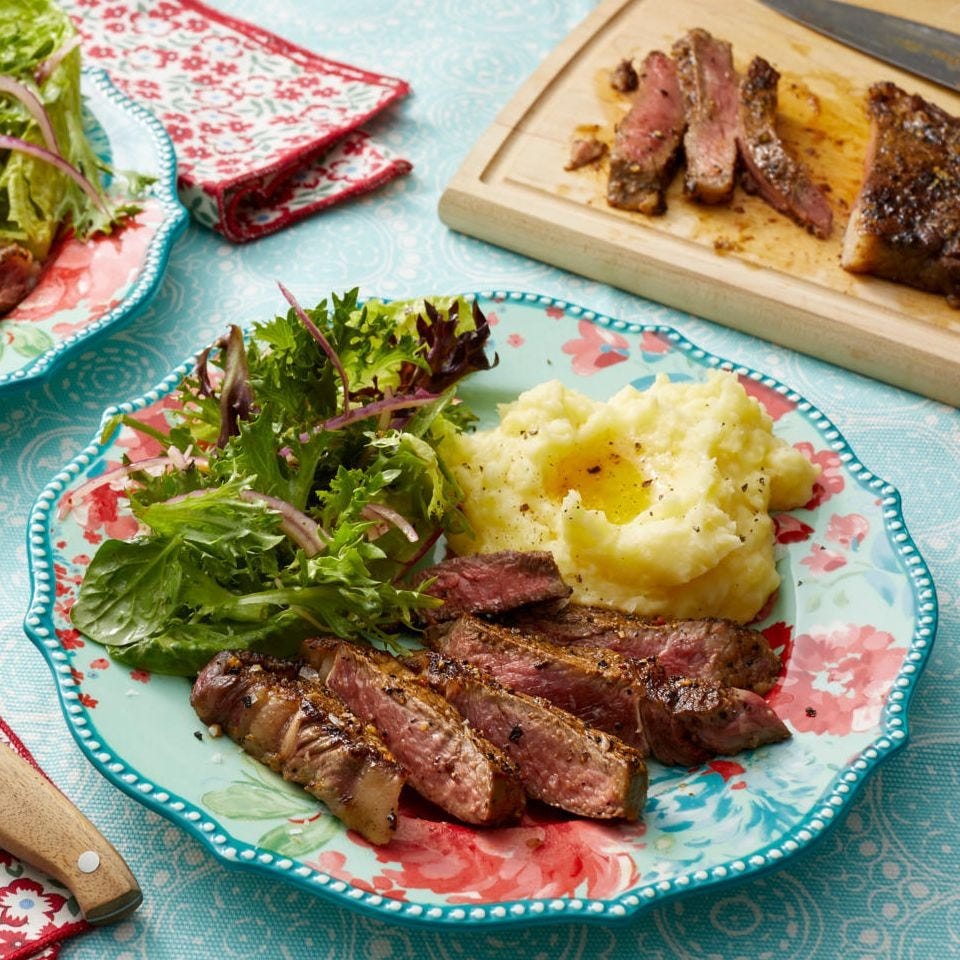 Danielle Daly
Ree likes to make this easy steak dinner when it's just her and Ladd home for dinner. It feels special, but it only takes 15 minutes to make!
Get Ree's Pan-Fried Rib Eye recipe.
11
Air Fryer Turkey Breast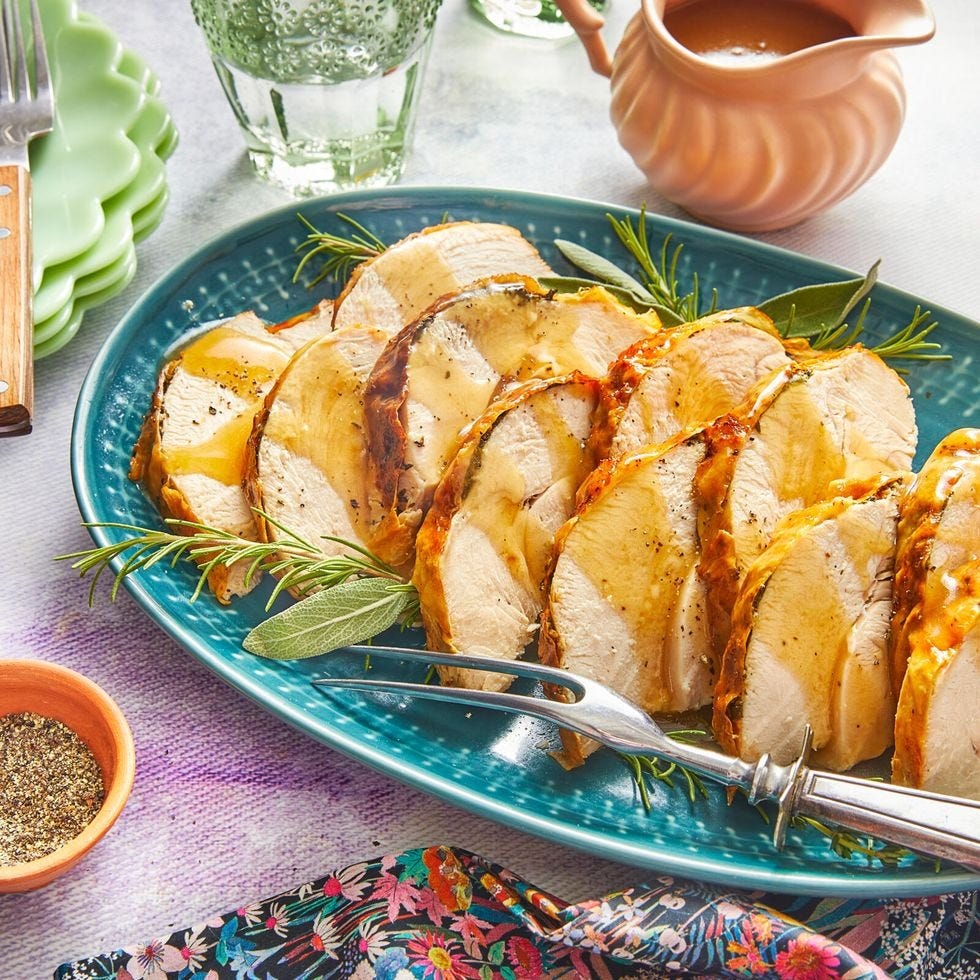 Caitlin Bensel
Yes, even smaller Christmas dinners can have turkey as the main event. Thanks to this method for cooking turkey in an air fryer, you'll get moist, juicy turkey breast in a fraction of the time.
Get the Air Fryer Turkey Breast recipe.
12
Baked Sweet Potatoes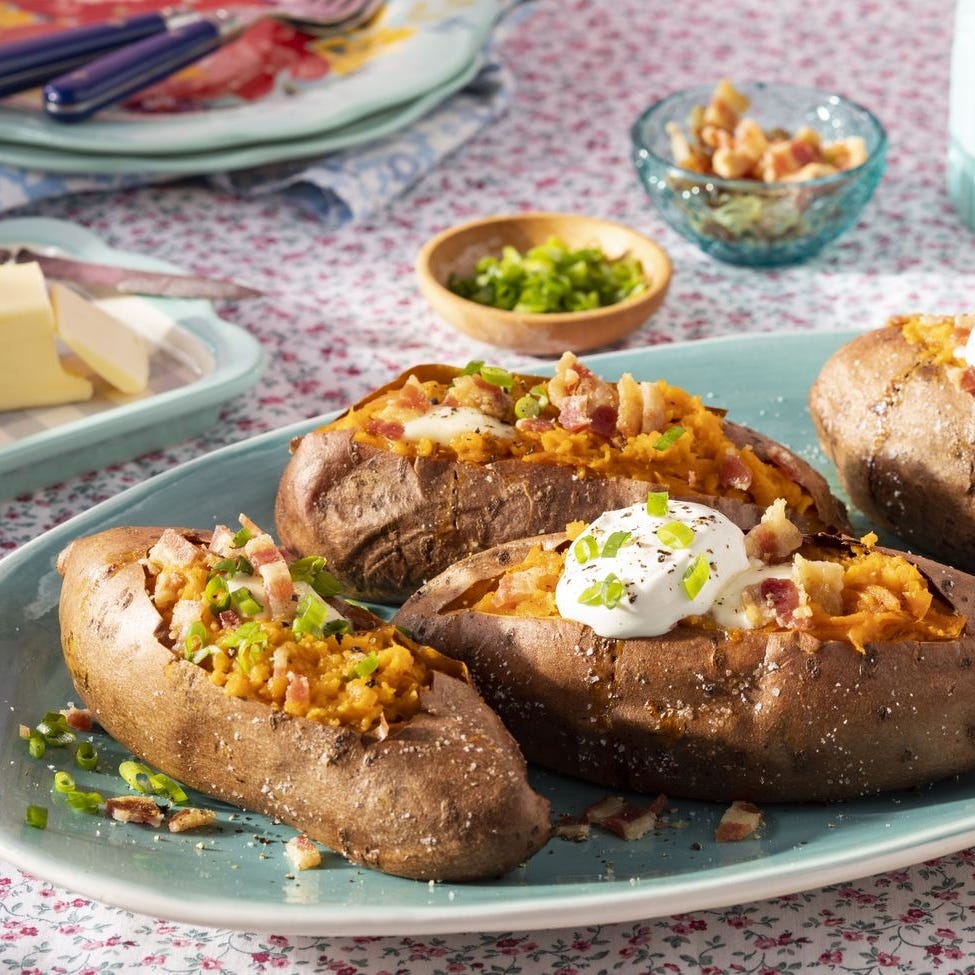 Will Dickey
Sweet potatoes are the perfect holiday side dish because they can lean more sweet or more savory depending on your preference. Try one with a topping of crispy bacon and sour cream and another with a drizzle of honey.
Get the Baked Sweet Potatoes recipe.
Advertisement - Continue Reading Below
13
Holiday Slice-and-Bake Cookies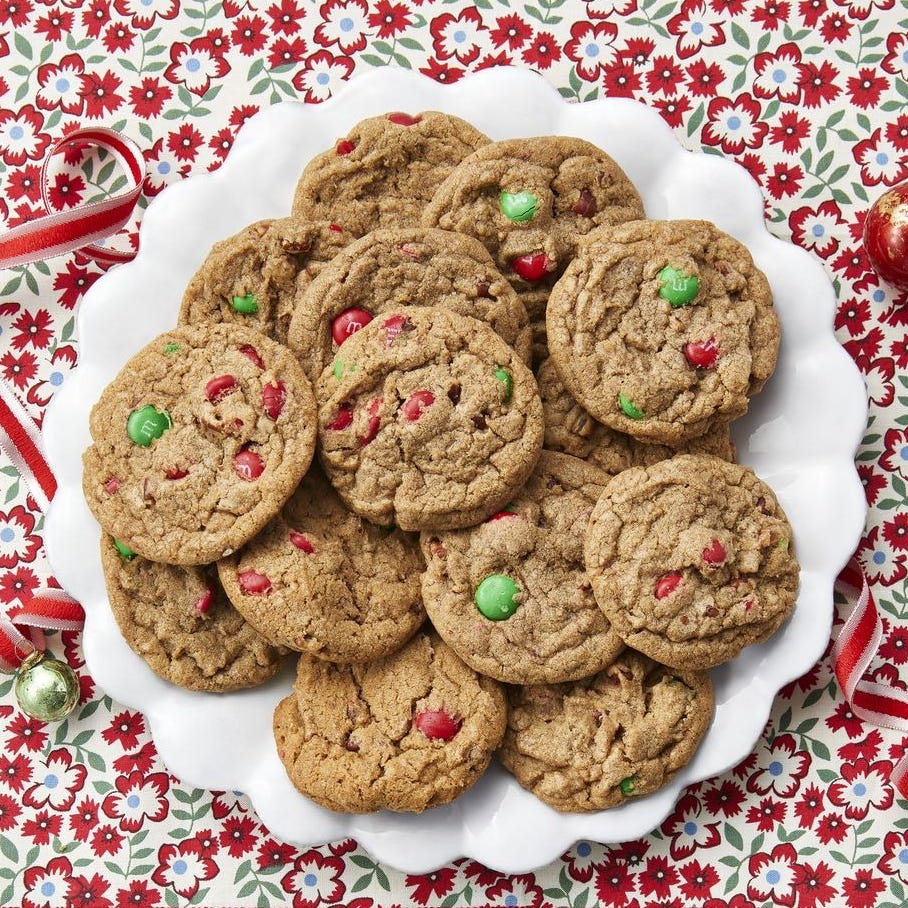 Ralph Smith
Keep a batch of this cookie dough in the freezer, then just slice off however many cookie you want to bake. The dough can last for up to 3 months!

Get Ree's Holiday Slice-and-Bake Cookies recipe.
14
Braised Short Ribs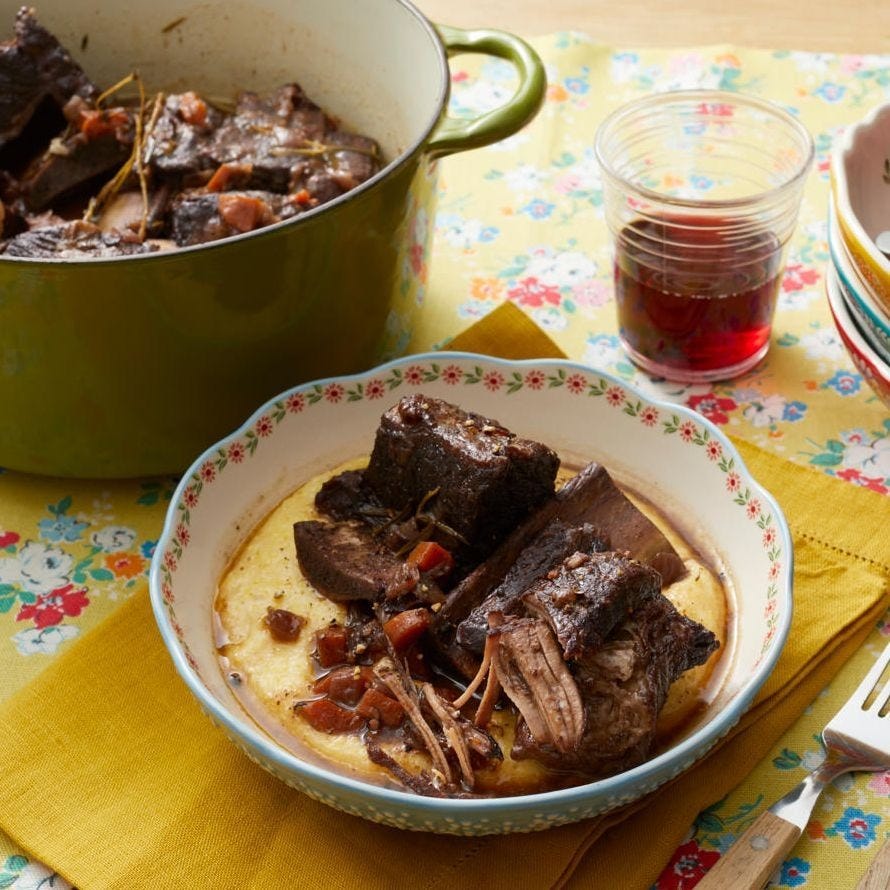 Danielle Daly
This recipe for braised short ribs is downright delectable. You can choose to serve it over creamy polenta or even mashed potatoes (that's what Ree's husband would choose).
Get Ree's Braised Short Ribs recipe.
15
Red Velvet Mug Cake
Ralph Smith
Just like a regular red velvet cake, this mug cake version even comes with a dollop of cream cheese frosting. Top it off with green and red sprinkles and it's perfect for celebrating Christmas!
Get Ree's Red Velvet Mug Cake recipe.
Advertisement - Continue Reading Below
16
Chicken Marsala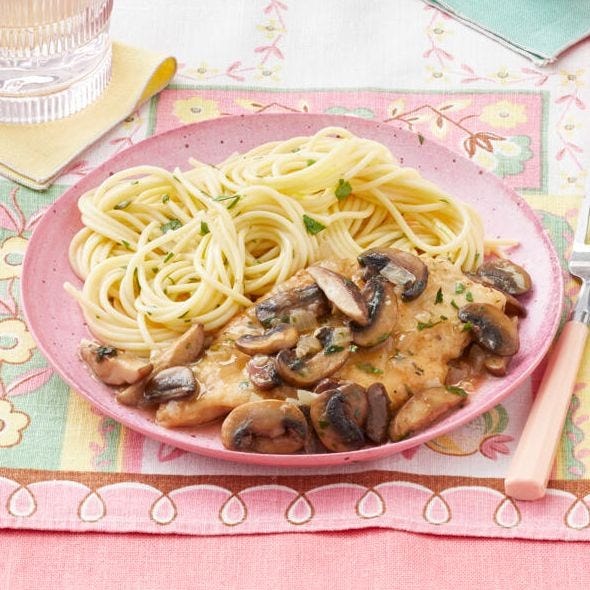 Ralph Smith
Is there anything more comforting than this Italian-American dish? The mushrooms and butter come together to form a sauce that's soaked up by the chicken and even the noodles.
Get Ree's Chicken Marsala recipe.
17
Caprese Chicken Pasta
Ralph Smith
This pasta recipe is loaded with hearty chicken, bursting cherry tomatoes, and melty mozzarella cheese. It's simple, scrumptious, and ready in just 25 minutes!
Get Ree's Caprese Chicken Pasta recipe.
18
Bacon-Wrapped Filets with Cowboy Butter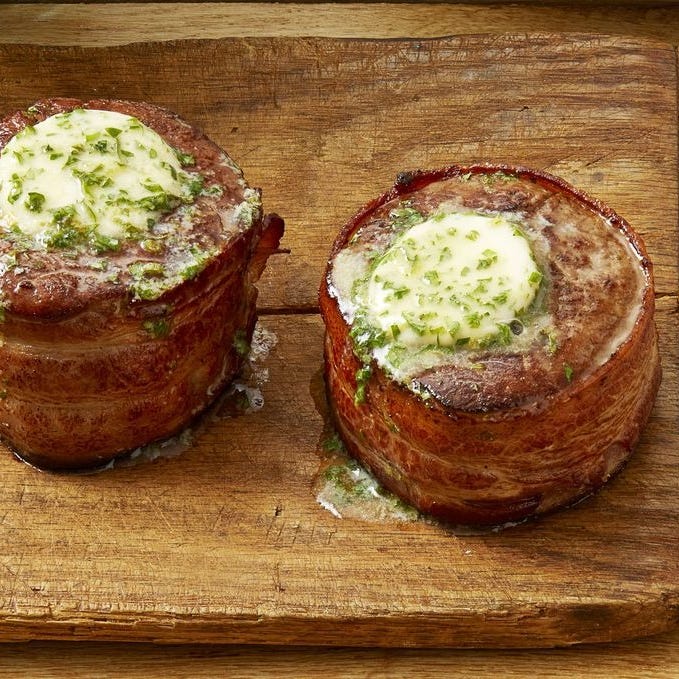 Ralph Smith
Looking for a restaurant-quality Christmas dinner? This decadent bacon-wrapped beef filet is extra-impressive, but it's surprisingly easy to make. You'll definitely want to bookmark that cowboy butter, too!
Advertisement - Continue Reading Below
19
Tuscan Pork Sheet Pan Supper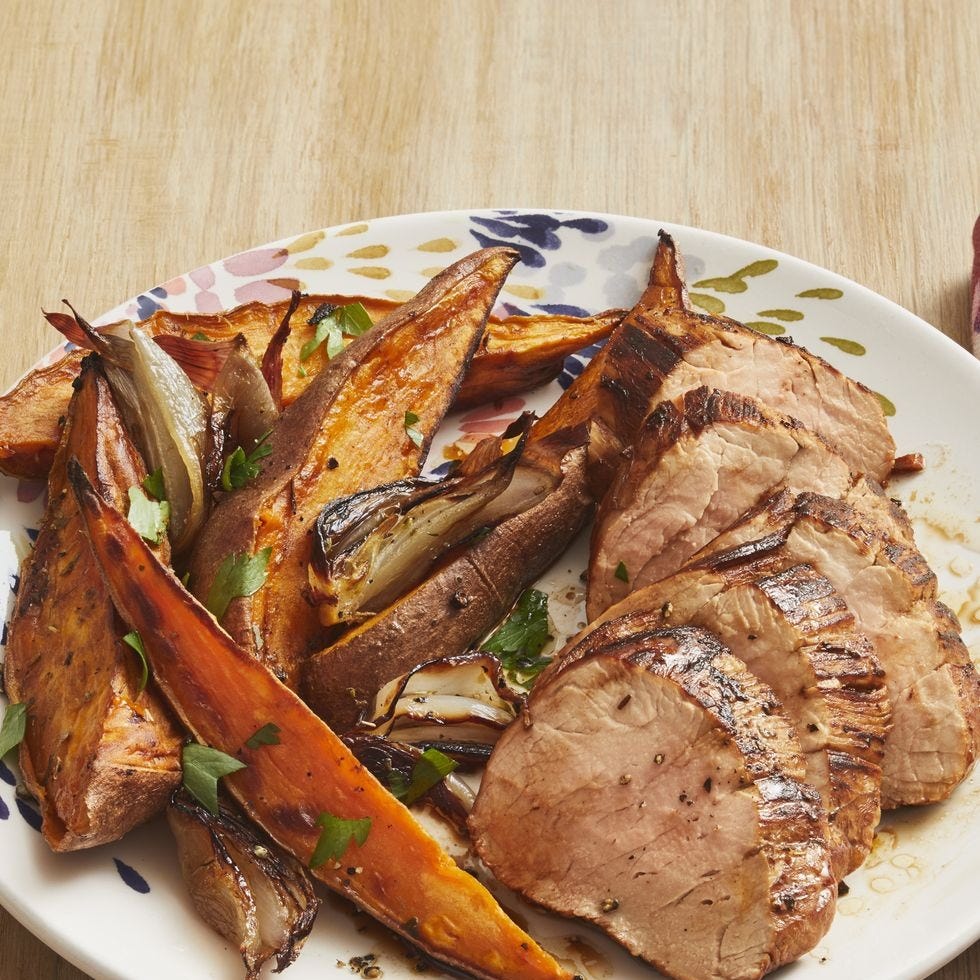 Ryan Dausch
20
Foil-Packet Shrimp Pasta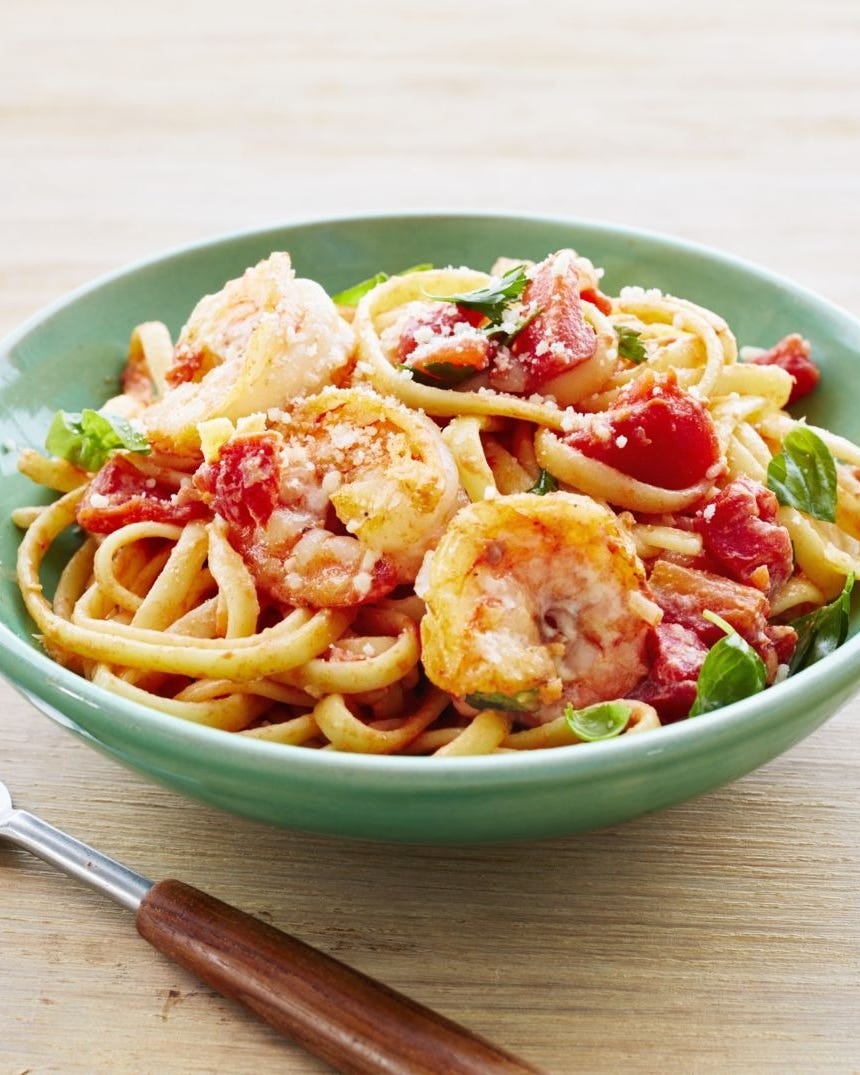 Con Poulos
Everything about this pasta recipe screams flavor—from the garlic and white wine to the red pepper flakes and fresh basil. Let's not forget about the generous grating of parmesan cheese over the top!
Get Ree's Foil-Packet Shrimp Pasta recipe.